STAY CONNECTED TO YOUR PHARMACY
Actions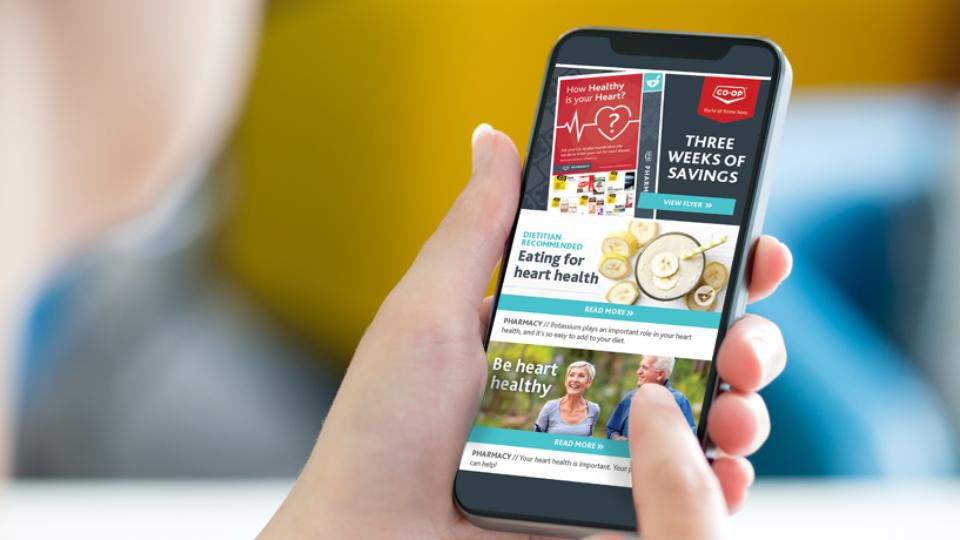 STAY CONNECTED TO YOUR PHARMACY
September 12, 2023
Knowledge is power, especially when it relates to your personal health.
Pharmacists are a trusted source of knowledge and advice. They are the medication management experts of your health care team, collaborating with patients, their families and other healthcare providers to benefit all Canadians.
Today, the pharmacist's traditional role is expanding as pharmacists across Canada deliver a range of innovative services, including medication reviews, chronic disease management, immunization services and wellness programs.
Co-op Pharmacy email updates provide subscribers with valuable medication management and health information from local Co-op pharmacists across Western Canada. This information serves to educate and to stimulate further conversation with the pharmacists at Saskatoon Co-op Pharmacy.
Co-op Pharmacy email updates also share important nutritional information from registered dietitians. Better nutrition is related to improved infant, child and maternal health, stronger immune systems, safer pregnancies and childbirth, lower risk of non-communicable diseases such as diabetes and cardiovascular disease and greater longevity.
Interested in planning your shopping trip before your next visit to a Saskatoon Co-op Pharmacy or Co-op Food Store? Co-op Pharmacy email updates provide a link to the current Co-op flyer so you can take advantage of the latest deals and savings.
Wondering what's new at Saskatoon Co-op Pharmacy? Our email updates share information about exciting new programs and initiatives developed to help put you on the path to better health.
Sign up for Co-op Pharmacy email updates today to keep better connected!