The CO-OP® brand is used by a network of retail co-operative associations across Western Canada that own and operate Co-op Agro Centres, Food Stores, Gas Bars/Convenience Stores, Home Centres, Pharmacies and more.
Your local association is a member of this network, which we call the Co-operative Retailing System. The associations are independent organizations owned by their members, who democratically elect a local board of directors to govern the business. The Co-op brand is built on the idea of being truly local and the promise of staying that way.
Associations may appear to be similar and often work together under the Co-op banner (e.g. marketing and procurement). However, each association works for the benefit of its respective members and communities. This is why locations across Western Canada – the way they're operated and the products and services they offer – are slightly different. It's a Co-op thing.
Visit Co-operatives and Mutuals Canada or the International Co-operative Association for more general information about co-operatives and the co-operative identity.
Co-op is a different kind of business – we're truly local. Your local Co-op was built by you and built for you. Each Co-op in Western Canada is independent, so it offers the products and services needed by the communities it serves.
Information about our locations and services can be found on our Hours & Services page.
Looking for info on a specific topic? Please click a link below to visit site content related to your topic of interest.

As a co-operative, we're not only working for your community, we're owned by your community. We embed sustainability in our business by planning and investing for the long term, with our communities and environment in mind.

For more details about Co-op in the community, visit Co-op's We Care website.

At Saskatoon Co-op, we care about our families, friends and
neighbours
, as well as the communities where we live, work, and play – that's why we are committed to supporting our community.
When you shop Co-op, you're choosing a business that keeps 100% of its profits in your community. Our profits help to provide great jobs, build welcoming facilities and support local groups and charitable organizations that make our community a better place to live.
If your organization would benefit from Co-op's support, visit our Co-op Community Investment page for more details on the programming we offer.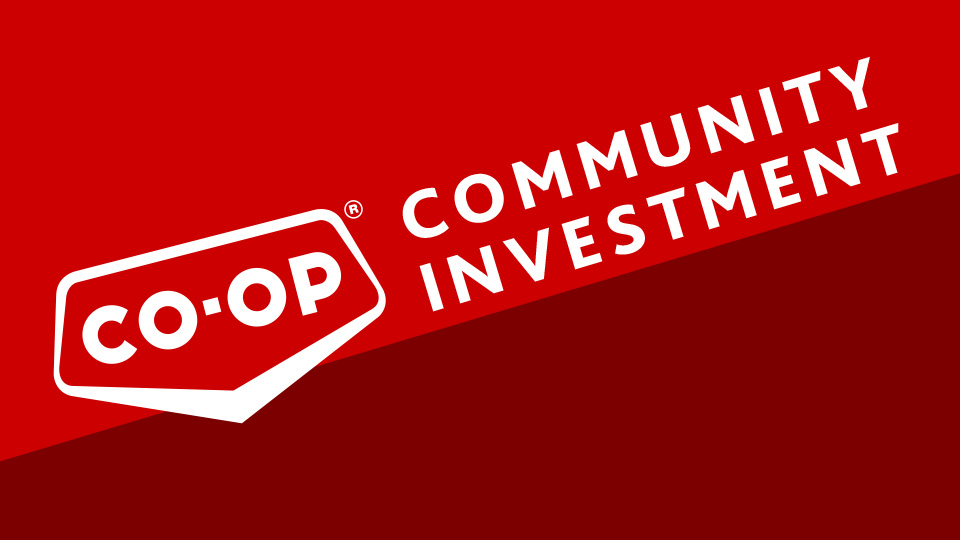 The Board of Directors oversees governance of your local Co-op - it represents all members and guides management. Directors are democratically elected at the annual meeting and are selected according to our bylaws.