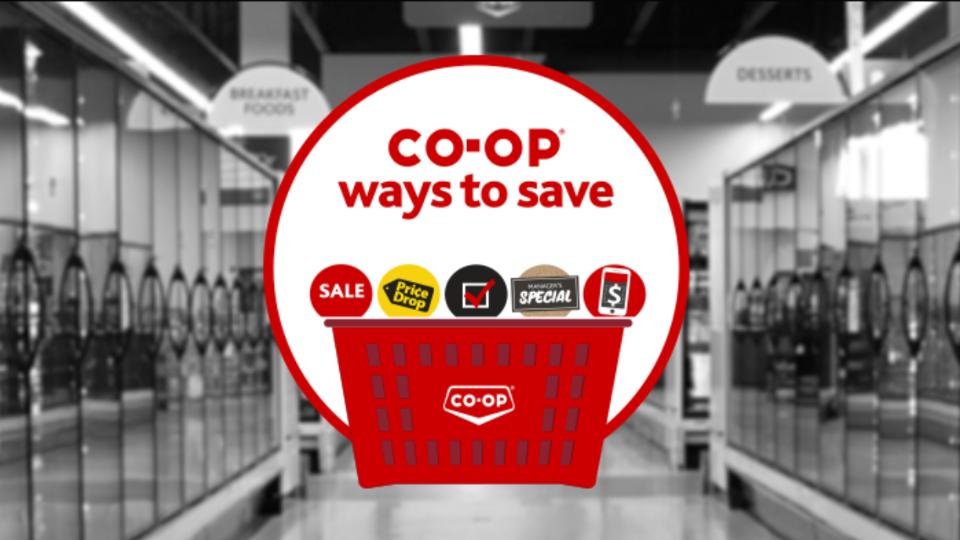 FOOD CO-OP WAYS TO SAVE
May 1, 2023
Did you know that Saskatoon Co-op offers multiple ways to save? By providing top quality products at competitive prices, there's never been a better time to shop at Co-op.
When you visit Saskatoon Co-op, stay on the look out for these unique ways to save, tailored to help you bring savings home.
SALE


Check out our
Flyers
for these great savings!
Pri¢e Drop
Price Drop gives you 3 weeks of savings!
From seasonal specials to everyday items, you can trust these items will be price dropped for 3 weeks at a time. Look for the yellow Price Drop signs at your local Co-op and start saving.

Value Priced Every Day
Everyday prices you can trust on items you buy most often!
Co-op's Value Priced Every Day program strives to bring you the best value for your dollar – every day. When you see this logo on items you purchase most often, you can trust these products are frequently checked to the competition delivering everyday value to you and your family.

Other Ways to Save
Visit our Saskatoon Co-op Grocery Stores to find more ways to save through our private label and national brand products!