Watrous Food Store Becomes More Sustainable
Actions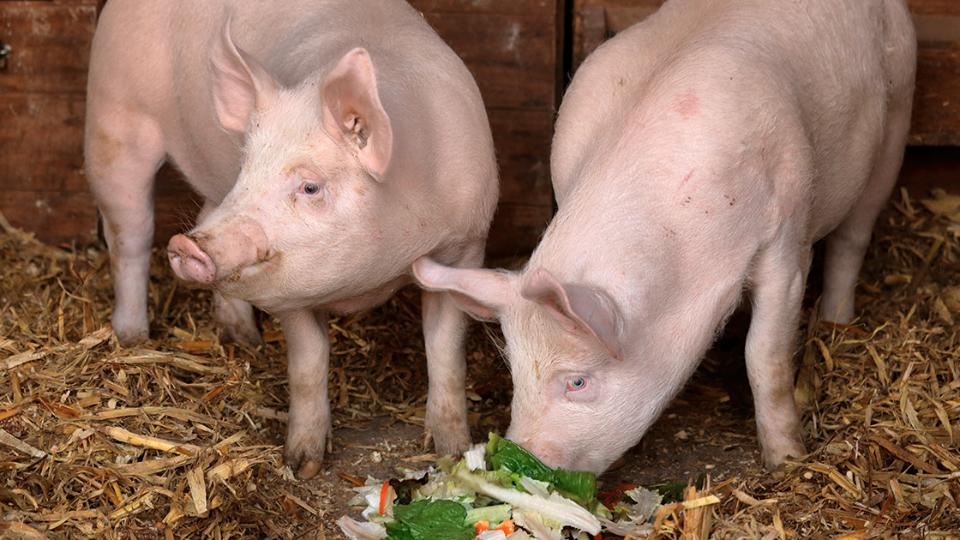 Watrous Food Store Becomes More Sustainable
March 28, 2022
Our Saskatoon Co-op food stores have been making gains in sustainable practices over the last few years. Where possible, our Co-op food stores in the Saskatoon area donate all edible leftover food to local food banks and community food kitchens. However, when the products are no longer suitable for consumption we have also developed a partnerships with composting programs to mitigate non-edible organic waste ending up in city landfills.
For our rural food retail locations, composting programs are not readily available. This is where the Loop Resource program comes in. Loop Resource is a Western Canada initiative that works with food stores to use their surplus food that isn't eligible to be donated to food banks. What do they do with that excess waste? Loop acts as a liaison between food stores and local farmers to divert the surplus organic waste from stores to farms where it is fed to animals. This is a program that has been recently piloted in our Watrous food store.
"We had no access to a composting program in Watrous, and once we'd donated to the local food bank, we still had organic waste that we were throwing away," said Dan Collier, Food & Pharmacy Division Manager with Saskatoon Co-op. This is where Loop helped bridge the gap for the Watrous food store.
"Loop contacted local Watrous farmers, conducted all of the training on the program with them, and coordinated timing for pickups with the Watrous food store," said Glen Schenher, Senior Manager, Food, Saskatoon Co-op. "The impact of this management and coordination means that all of the leftover organic waste at the Watrous food store is being handled. We are completely diverting this waste from local landfills."
The program has been running a couple of months and has been a smooth process for both the food store and local farmers. Saskatoon Co-op is looking to possibly roll out the Loop program in our other rural food stores.
To learn more about the Loop program and how it's helping Saskatoon Co-op food stores become more sustainable, visit: loopresource.ca