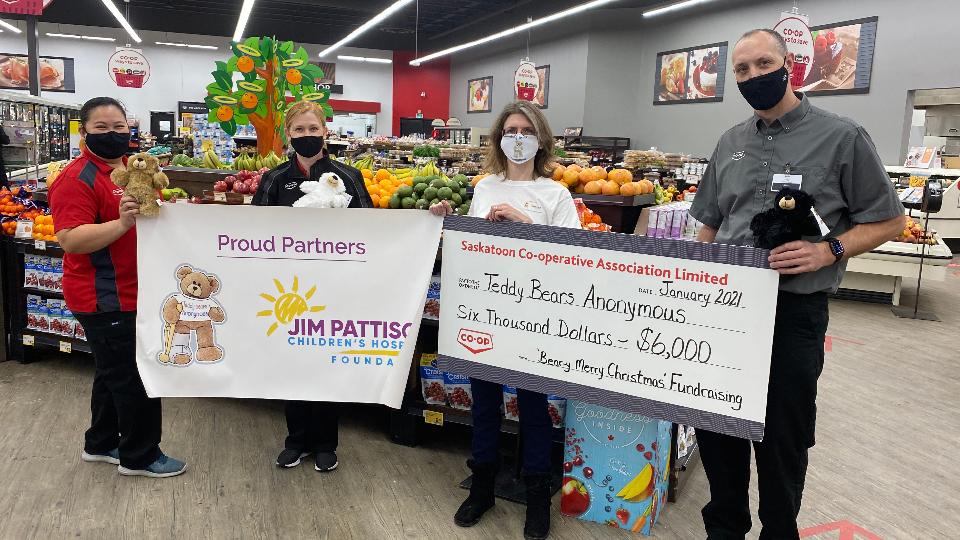 Teddy Bears Anonymous
January 28, 2021
December was our 'Bear-y Merry Christmas' fundraising month for Teddy Bears Anonymous.

Throughout the month we sold $10 Bears at our Food Stores and a total of $6,000 was fundraised for Teddy Bears Anonymous! This success is thanks to the support of our members and customers!

The remainder of the bears from the fundraiser, about 100 TBA Bears, were donated. Half to the children in our Saskatoon hospitals and half to local charities.
Teddy Bears Anonymous has been a partner we have supported for many years. We are proud of the work they do to provide children and families in our community comfort during difficult times. As they say at TBA 'Together we can put a smile on a child's face!'