Saskatoon Tribal Council Receives Donation
Actions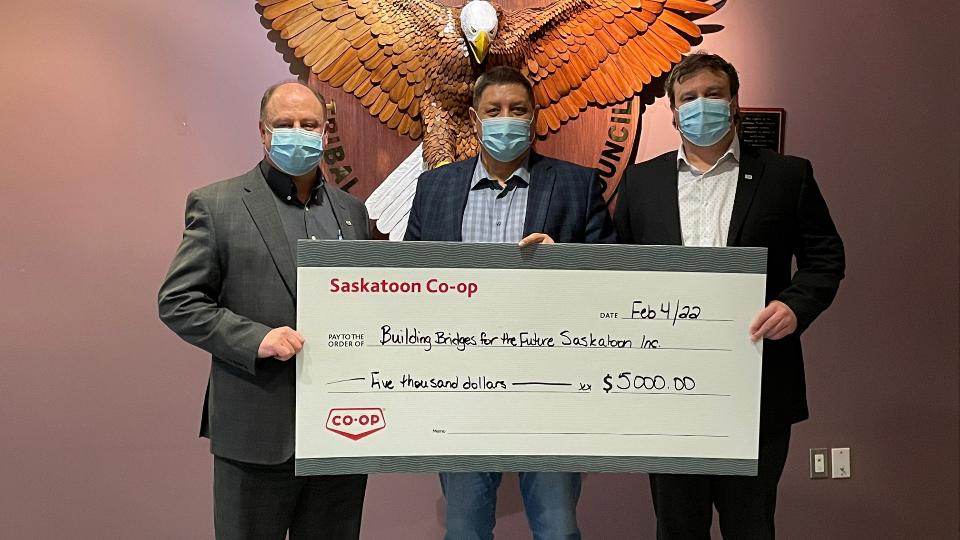 Saskatoon Tribal Council Receives Donation
February 10, 2022
We recognize the continued need for shelter and housing services for the community's most vulnerable, especially in these times of extreme cold.
That is why Saskatoon Co-op donated $5,000 to the Saskatoon Tribal Council's Emergency Wellness Centre to help improve the quality of life for all who need and use the services.
We are proud to support Saskatoon Tribal Council as they put the care for our community into action. Community is more than just where we live, it's where we work, play, connect and grow. Community is a core value for Saskatoon Co-op.