Hepburn Celebrates Grand Opening of New Ag Centre
Actions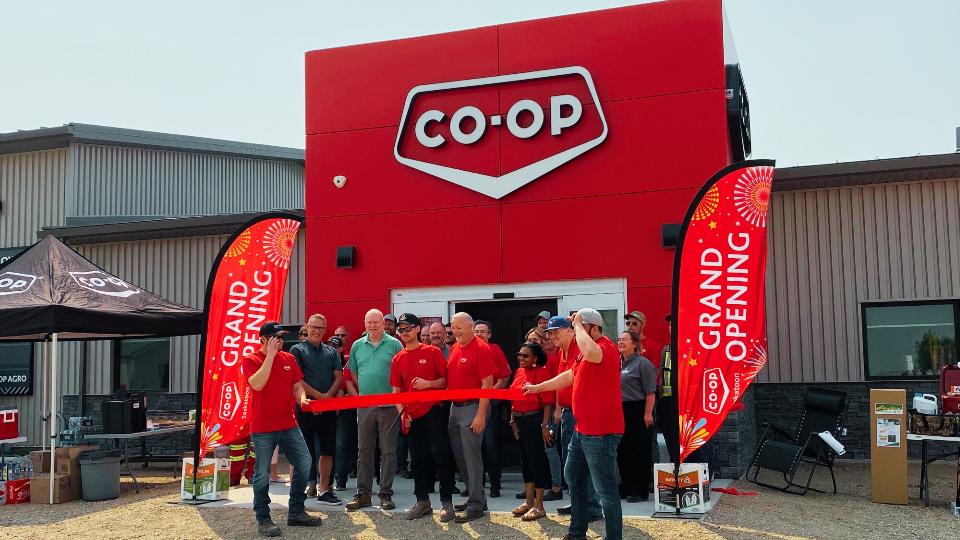 Hepburn Celebrates Grand Opening of New Ag Centre
June 15, 2023
The Hepburn and surrounding communities came out on Friday, June 9 to celebrate the grand opening of our newest Ag Centre at the Hepburn Fertilizer Terminal. This new Ag Centre boasts over 9,000 square feet of space including ag offices, a warehouse, and an AWSA approved chemical storage warehouse, all under the same roof.
The day included radio live-on-location by CJWW, sponsor booths, door prizes, equipment demonstrations, a ribbon cutting, a member appreciation BBQ lunch, and much more!
We are proud and excited to have this newest addition to continue expanded service to Hepburn and surrounding communities of Laird, Rosthern, Waldheim, Blaine Lake, and others.

Take a tour of this new facility by clicking here to view a video of the new Ag Centre.