Donation to STARS Air Ambulance
Actions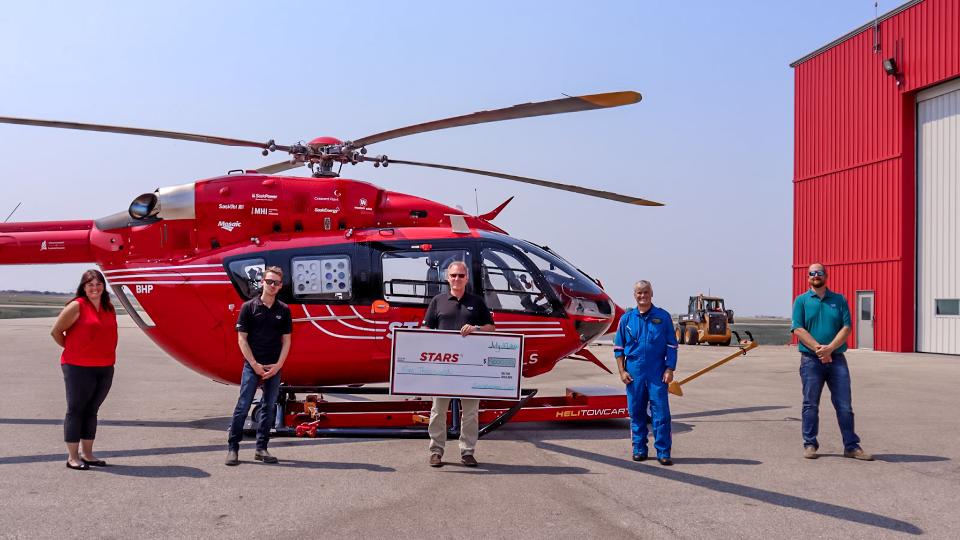 Donation to STARS Air Ambulance
July 27, 2021
Saskatoon Co-op has donated $5,000 to STARS Air Ambulance in support of the incredible work STARS does to provide critical care services to our ag and rural-based communities.
As our Agro customers begin heading into the field for harvest in all of our communities, it is incredibly important that they have immediate access to critical care in the event of a mishap or on-farm accident. That is why Saskatoon Co-op has chosen to make this donation in honour of our valued ag customers and members.
With STARS, those living in rural communities, working in remote areas, travelling on highways, or being transported from community hospitals to major medical centres, receive the very best in critical care via helicopters, staffed and outfitted as mobile ICUs.