Donation to Sask Valley Hospital Foundation
Actions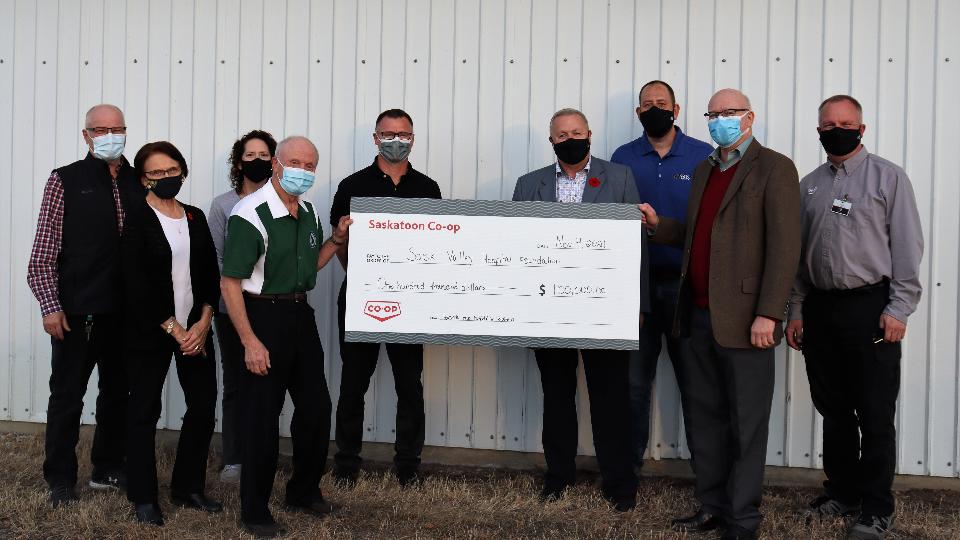 Donation to Sask Valley Hospital Foundation
November 8, 2021
Saskatoon Co-op is pleased to announce that we are donating $100,000 to the Sask Valley Hospital Foundation (SVHF) in support of a new hospital for the Rosthern region. As part of this funding agreement, Saskatoon Co-op will be donating $20,000 per year for the next five years.
This donation helps bring SVHF closer to their fundraising goal. The current hospital in Rosthern is in need of major upgrades, which prompted the fundraising efforts. Once the new hospital is open, it will be an acute care facility with emergency, observation, and acute care inpatient beds. The new facility will help reduce city hospital and ambulance wait times and will also offer 24/7 emergency department physician services. The hospital will be a teaching, mentoring, and educational facility.
"Supporting the communities we serve is one of our core values at Saskatoon Co-op. This new medical facility will have such a big impact on the communities that rely on the current Rosthern facilities for medical care including where Saskatoon Co-op currently operates like Rosthern, Waldheim, and Hepburn," said Graham Addley, Saskatoon Co-op Board Chair.
"The support from Saskatoon Co-op for the new facility is tremendous and a big push in helping us to reach our fundraising goals," said Dr. Don Greve, Chair of the Twin Rivers fundraising committee and Secretary of the Sask Valley Hospital Foundation. "The Co-op is an important part of the Rosthern community, the towns, and the rural municipalities around us, and we are grateful that they are able to step up as community leaders to support our fundraising efforts."

The total fundraising goal for SVHF is $7 million dollars. They estimate that they've raised 74% of that goal thus far.