Colonsay Golf Course Revitalization Project Receives $57,000
Actions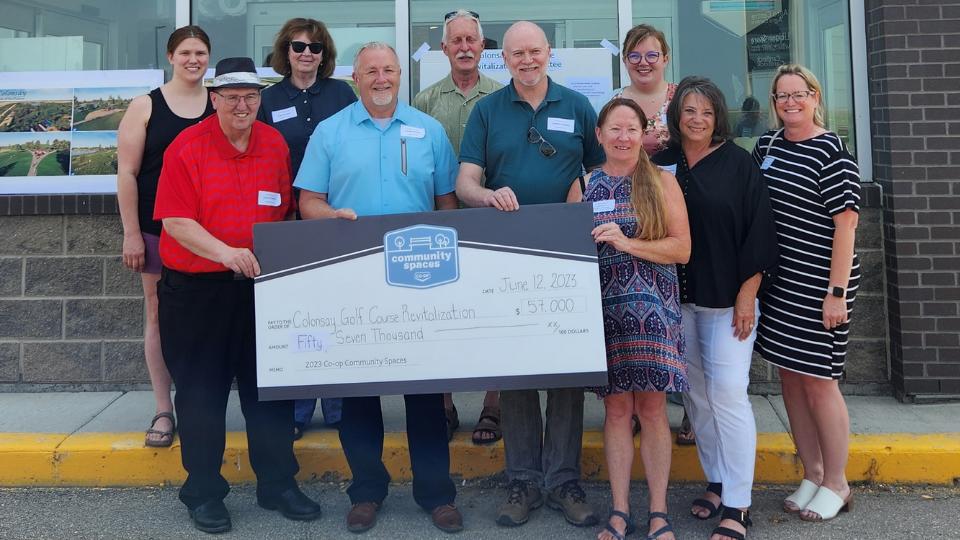 Colonsay Golf Course Revitalization Project Receives $57,000
June 12, 2023
The Colonsay Golf Course Revitalization Project in Colonsay, SK is one of 15 projects that have received a portion of $1 million as a 2023 recipient of Co-op Community Spaces.
"This is a tremendously impactful project for the community of Colonsay and we're proud to play a part," said Gerald Hiebert, CEO for Saskatoon Co-op. "This project is a great example of our commitment to our rural communities, and shows the alignment of our values to invest in the communities in which we operate."
Co-op Community Spaces is designed to help protect, beautify and improve spaces across Western Canada. Through the program, Co-op has provided $12.5 million to 175 projects since 2015 in three categories: recreation, environmental conservation and urban agriculture. FCL administers Community Spaces on behalf of more than 160 local Co-ops operating in 600 communities.
The Colonsay Golf Course revitalization will repurpose the old golf course into an outdoor space for the community to enjoy, including accessible pathways with signage, a dog park, disc golf, market area, and a play structure. The space will be used for cross country skiing in the winter as well, providing enjoyment for the community all year round. Our Community spaces funding will go towards the development of the disc golf area and park furnishings.