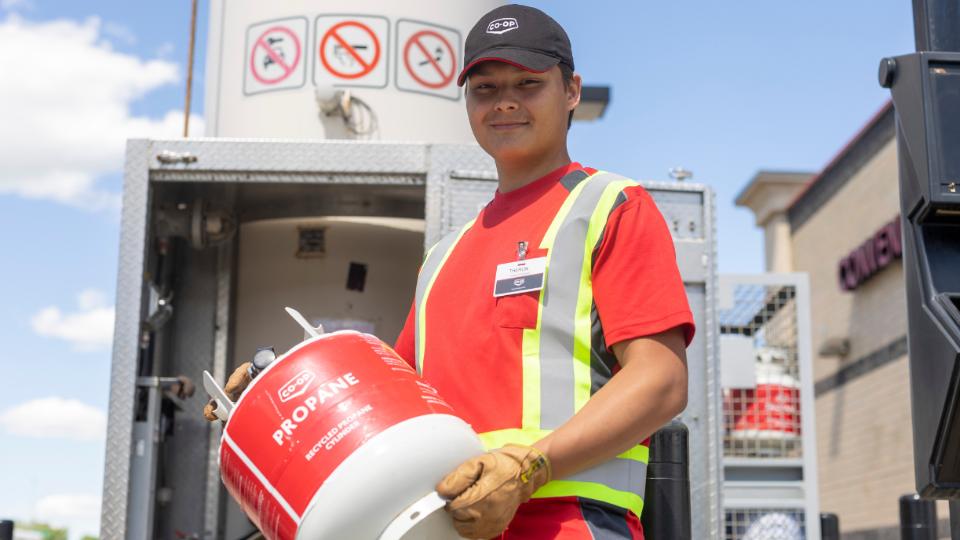 PROPANE AT CO-OP
July 24, 2023
Propane is an abundant energy source that is affordable, safe, and reliable. Every day, Western Canadians rely on this clean-burning fuel for their homes, businesses, farms, and vehicle fleets.
Since 1967, Co-op has been offering a comprehensive suite of propane products and services. Co-op's Fuel Team is there to supply and service members and businesses with all of their bulk propane requirements and are a trained local re- source that can assist in the proper installation of equipment.
LEARN MORE ABOUT THE BENEFITS OF PROPANE

Residential

Cost Effective


Propane is a cost-effective and efficient way to warm your patio, fuel your grill or heat your home. Offering competitive pricing, reliable delivery and free competitor tank switch-outs for members, our propane experts are here to help. The best part is that each purchase you make contributes to your annual cash back and equity.
Commercial

Versatile and Efficient


You can use propane in a variety of business settings, including commercial kitchens, drying applications, landscaping and standby power. It can also be a reliable energy source around job sites, powering space heating and equipment, curing concrete and fueling vehicles. Available in both urban and remote locations, propane can be stored in various tank sizes and can even be transported around the job site.
From mines and construction sites to hotels and restaurants, Co-op offers a variety of options that ensure reliable, competitive and safe solutions.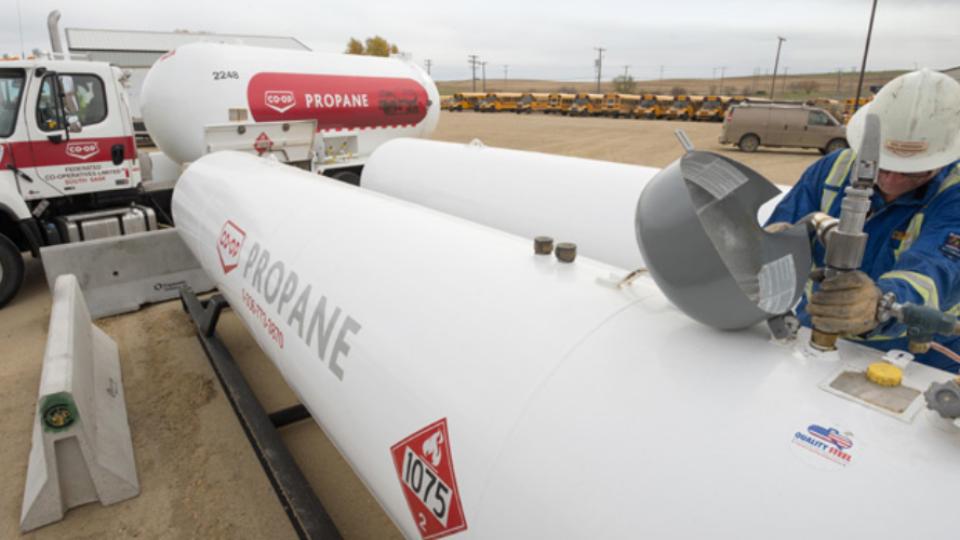 COMMERCIAL PROPANE SERVICES
Agro

Flexible and Reliable
On many Western Canadian farms, propane is used in a wide range of applications, including barn/space heating barns, drying, grain, heating homes and powering engines. Trust our experienced Fuel Team to provide a seamless experience, whether you need a full-service installation package, a tank switched out or flexible delivery during your busiest seasons.
Our guarantee ensures the highest-quality products and services, a strong focus on safety for both members and employees and excellent customer service.
VISIT AGRO.CRS FOR MORE INFO