2022 Director Election Results
Actions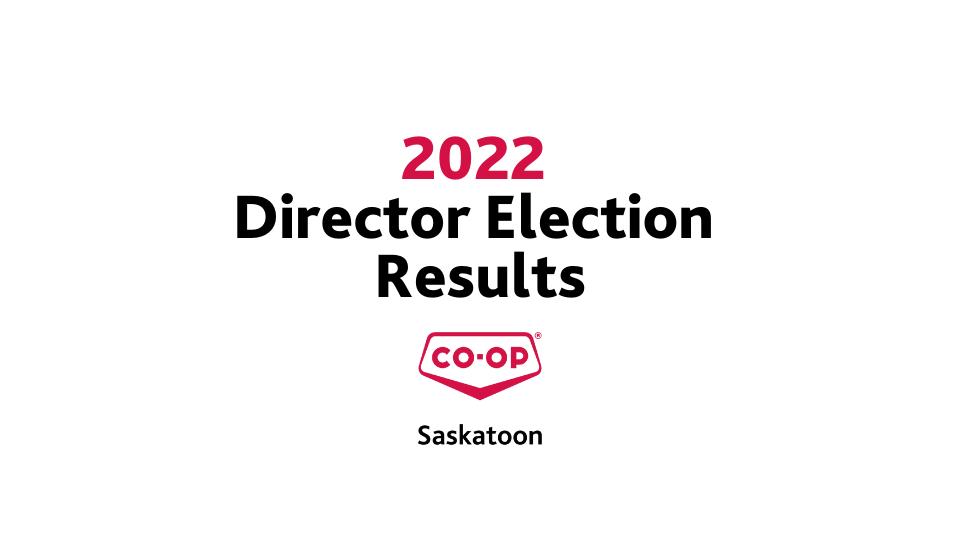 2022 Director Election Results
May 18, 2022
Congratulations to the following individuals, who were all elected to serve on the Saskatoon Co-op Board of Directors at the Annual General Meeting on May 17 2022.
Ron Frey (198 votes)
Nathan Holowaty (178 votes)
David Thieme (149 votes)
Thank you to Carroll Chubb (143 votes) for pursuing a Director position on the Board.
Meet your new 2022 Board of Directors:

Graham Addley
Pat Atkinson
Norm Bemis
Donna Crockett
Ron Frey
Tajinder Grewal
Yvonne Hanson
David Thieme

We had 320 members attended the virtual AGM held on May 17, 2022.

Thank you to all members and guests who participated, and for your ongoing support of Saskatoon Co-op!