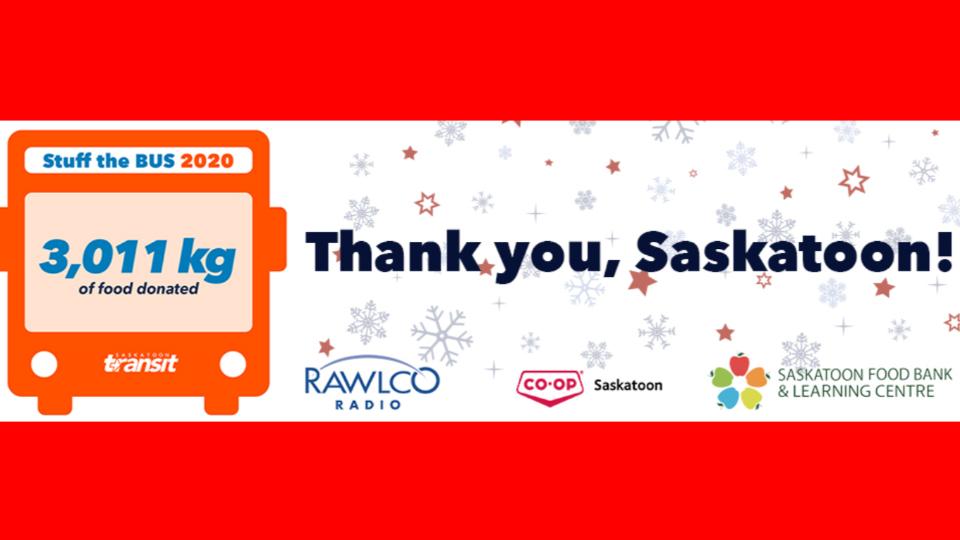 Stuff The Bus Week
December 11, 2020
Stuff the Bus Week!

Help the City of Saskatoon Transit fundraise for the Saskatoon Food Bank & Learning Centre.

From Dec 11 to Dec 18, purchase a Good Buy to Hunger Bag or non-perishable food items while you shop & leave them in our food bank collection bins at Attridge, Centre, Stonebridge and Westview food stores.
Watch the progress HERE!


Thank you for being so generous, Saskatoon!
#StufftheBus 2020 collected a grand total of 3,011kgs of donations for the @yxefoodbank.