Step Up For Mental Health 2020
Actions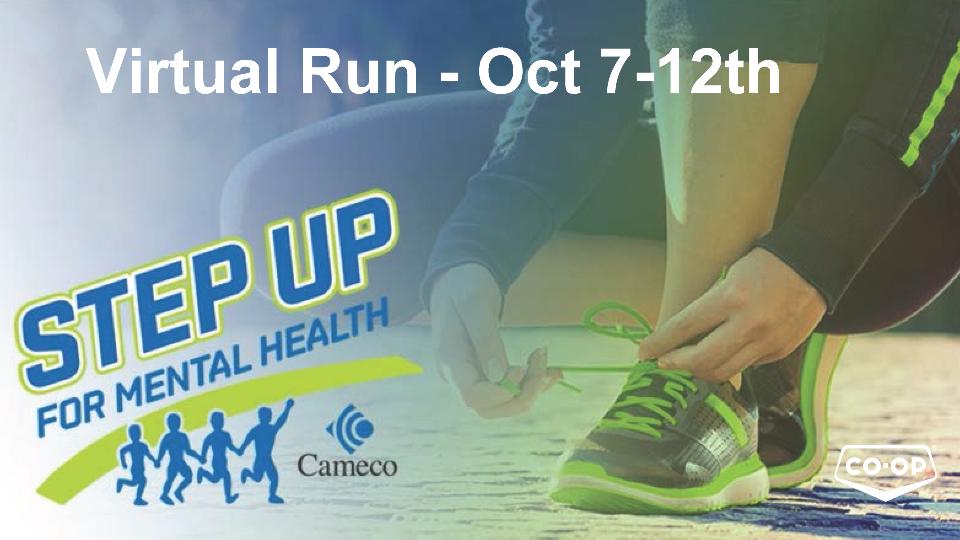 Step Up For Mental Health 2020
October 14, 2020
Our team members fund-raised and participated in the virtual Step Up for Mental Health run this week. Once again, we all ran or walked our 5K or 10K apart, but supported each other in spirit for this year's run!
Thank you to our families, friends and to Saskatoon Co-op for their support! With them we fund-raised over $1,815 for mental health services in our communities.
"Close to 4,000 people participated from 224 communities, raising more than $350,000 for mental health projects in Saskatchewan. Thank you all!" Visit Cameco Fund for Mental Health for more information or to apply for funding.