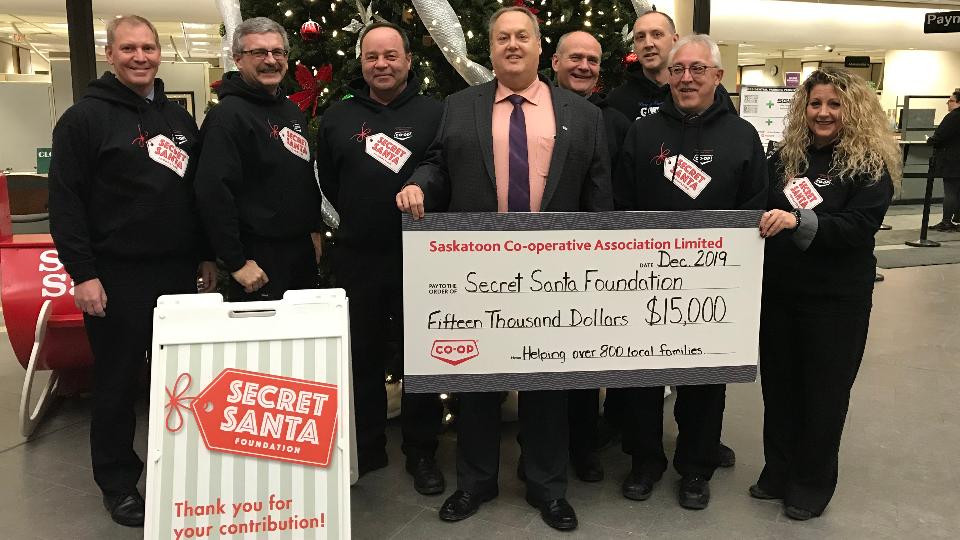 Secret Santa 2019
November 12, 2019
Secret Santa Campaign Kick Off was at City Hall on Tuesday, November 14th.

We are proud to be a presenting sponsor and community partner again this year! You too can support the campaign by dropping off a new toy at any of our food store locations.
For more information about this non-profit visit www.saskatoonsecretsanta.ca

Next up for our Food store Managers and our volunteers is the Hamper Building night in December! Saskatoon Co-op Food stores are donating $15,000 towards the hampers. This year's hamper goal is up to 800 hampers- wish us luck!

Watch for photos of food delivery day (approx. $40,000 of food) and the hamper build at https://www.facebook.com/yxecoop/ The 800 hampers will be distributed in December.