Sask. Rush Co-op Zone Game Tickets
Actions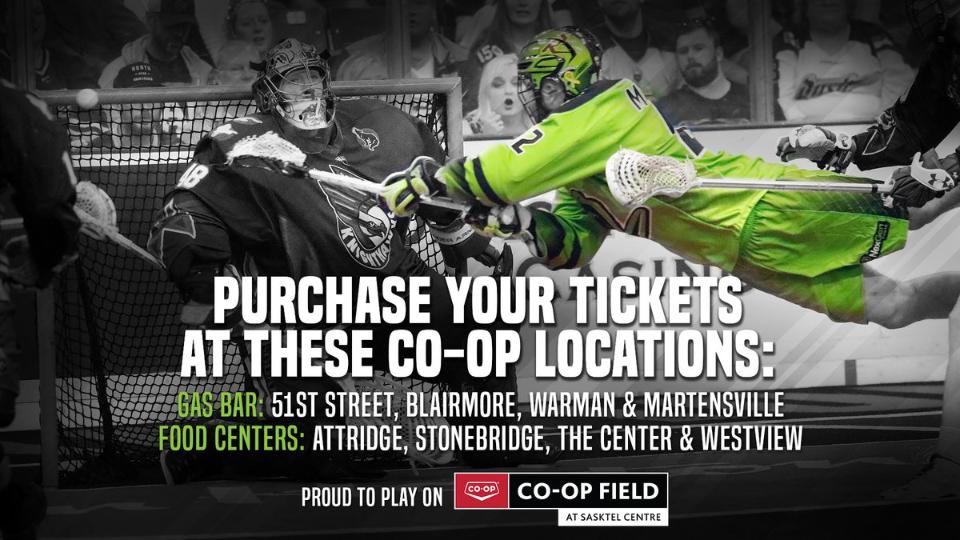 Sask. Rush Co-op Zone Game Tickets
October 22, 2018
We and the Saskatchewan Rush are excited to announce that this year, there will be more seats and more locations for the convenience of Rush Fans!

The sections have been relocated similar to the first year. Sections 17 - 23 (starting at Row 16) and Sections 38 - 4 (starting at Row 14). These seats are classified as Bronze.

Tickets for the Pre-Season Game and all 9 Regular Season Games can be found at the following locations:
• Convenience Stores/Gas Bars: 51st Street, Blairmore, Warman & Martensville
• Food Centres: Attridge, Stonebridge, the Centre & Westview

Pre-Season Tickets will be on sale for November 16, 2018, vs the Colorado Mammoth beginning October 15, 2018. The price will be $19 (including taxes & fees).

Tickets for the 2018-19 Home Opener, set for December 8, 2018, vs the Colorado Mammoth will be on sale beginning November 8, 2018. Single Game tickets will be available to be purchased for the immediate game following the Home Opener. The regular season ticket price will be $25 (including taxes & fees).

Wondering which sections the tickets are located in? Click here to find out more: Co-op Zone Tickets

Discover more: