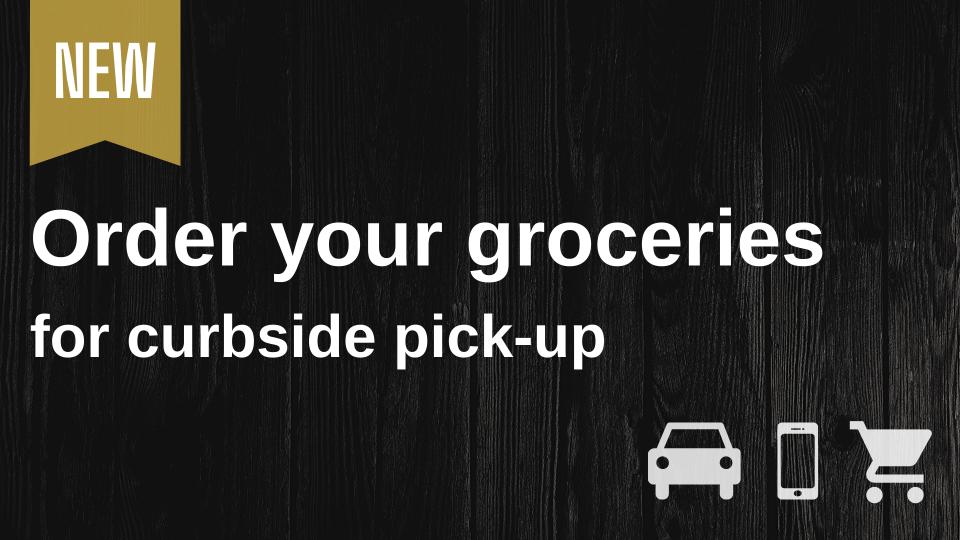 Online Grocery Order Form
April 27, 2020
Order your groceries for contactless pick-up at one of our stores in Saskatoon, Warman, Martensville or Watrous. Find a location below to find the solution that works for you:
Saskatoon (Attridge & Centre) and Martensville Food Stores
Order online at SHOP.crs and pick up at our Attridge (402 Ludlow Street), Centre (3310 8th Street E), and Martensville (130 Centennial Drive N) Food Stores.
Watrous
Call in your order to 306.946.4144 for curbside pick up at our Watrous Food Store (107 2nd Avenue W). Minimum order is $50. Pick up will be available Monday through Saturday, 10am to 6pm.

Stonebridge | Westview | Warman

Fill and submit the form below to arrange for curbside pick up at our locations in Saskatoon, Warman or Martensville.
Stonebridge Food Store: 511 Wellman Crescent, Saskatoon


Westview Food Store: 1624 33rd Street West, Saskatoon

Warman Food Store: 1-810 Centennial Blvd, Warman
Please note:
Pick up will be available Monday through Sunday, 10am to 6pm (If you have a specific pick-up time in mind, please add this request in the Additional Notes section of the form.) Minimum order is $50.

When your order is received, we will confirm via e-mail and will provide a time slot for pick up. We will do our best to arrange this for the next day, but pick up times will be determined based on demand.
Please be specific when listing the items you want to order. Identify if you would like a specific brand or type of item (e.g., "Gala apples" instead of just "apples"); the size ("2L" or "1L 2% milk); and let us know if you will accept substitutions as we continue to face shortages of some products.