Notice of Annual General Meeting 2019
Actions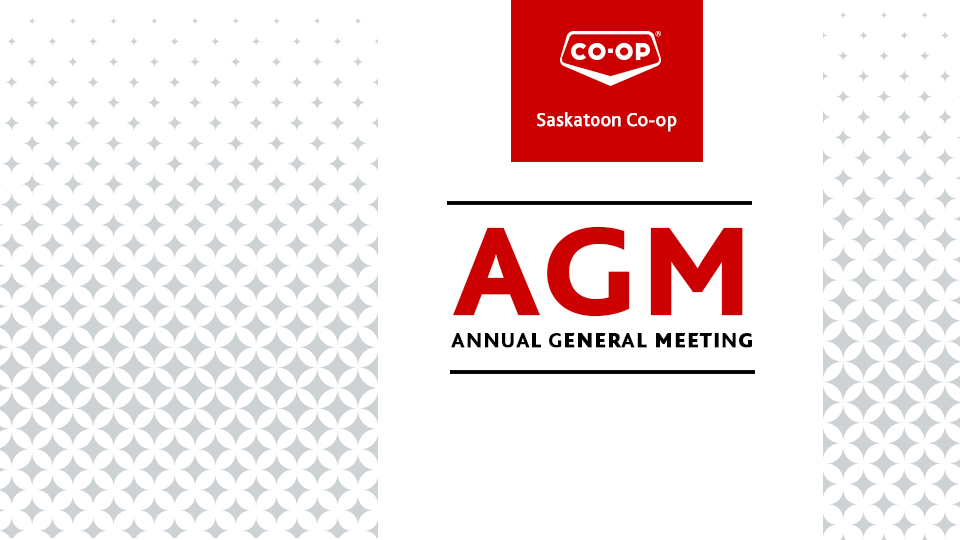 Notice of Annual General Meeting 2019
May 22, 2019
All local. All yours. All together.
This is your Co-op. Every Saskatoon Co-op member is an owner, and as an owner, you can and should have a say in your business.
That's why we're inviting all 120,000 members to the annual meeting to discuss and shape your Co-op.
Saskatoon Co-op Annual General Meeting
Thursday, June 20, 2019
TCU Place 35 – 22nd Street East, Saskatoon
6:00 p.m. Registration
7:00 p.m. Call to Order (Registration closed)
Your Co-op is not controlled by a wealthy family, foreign investors or a single agenda. It's owned and shaped by you to effectively deliver services and share our profits with the 120,000 other members who are as diverse as our communities.
Memberships received for approval before May 1, 2019 will be eligible to vote.

Discover more: