Meet your 2019 Director Nominees
Actions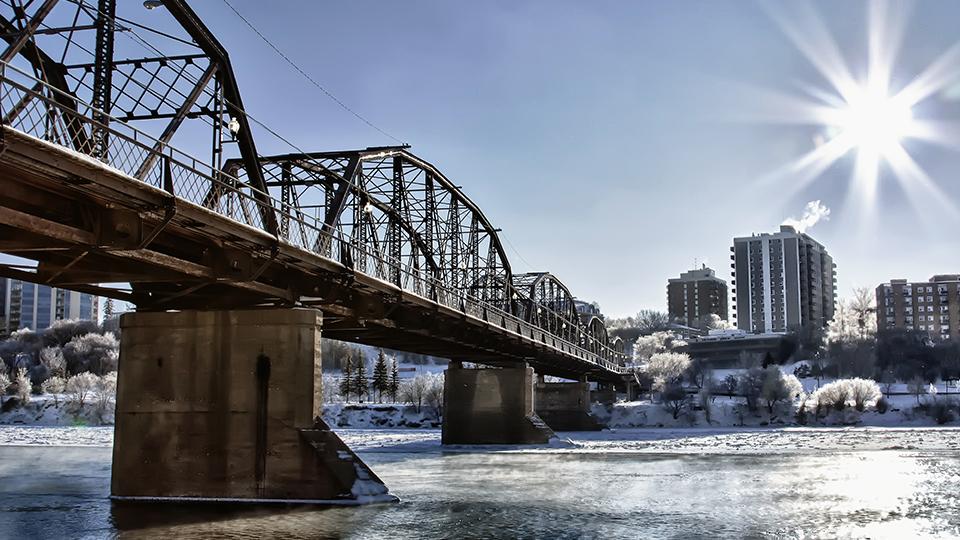 Meet your 2019 Director Nominees
May 30, 2019
Meet your nominees for the Board of Directors, to be voted on during 2019's Annual General Meeting.
THE SASKATOON CO-OPERATIVE ASSOCIATION LIMITED
NOMINATION FOR DIRECTOR POSITION
ANNUAL GENERAL MEETING

---
CANDIDATE – VANESSA AMY
Membership # 156854
Ms. Amy has 15 years of progressive board member experience and has provided board consulting services to non-profit corporations with operating budgets of up to 250 million dollars. She has extensive experience working with embattled board members and executive leadership during challenging times. Having experience in almost all board member roles and committees, Ms. Amy would make an excellent board member.
Ms. Amy is a systems thinker, who thoroughly evaluates all scenarios presented to a board, and has a history of finding novel solutions. She is able to effectively focus board discussions as well as guide long term strategic planning sessions. Ms. Amy is passionate about effective board management and is diligent and even-handed when making decisions, particularly in the areas of finance and governance.
Originally from Saskatchewan, Ms. Amy is a mid-career professional who is pursuing a master's degree in health program evaluation in the fall of 2019.
Ms. Amy would be honoured to serve you as a member of the Saskatoon Co-operative Association board of directors.
---
CANDIDATE – MARY CARROLL CHUBB

Membership # 71239
Mary Carroll Chubb is a retired scientist. She worked in health science. She has a PhD in physiology and biophysics and a Postgraduate Diploma in toxicology. Thus, she knows a lot about the toxicity of chemical substances. During the twelve years before she retired, she was a federal government employee at Health Canada.
Her undergraduate degree is in mathematics.
Carroll has been a member of Saskatoon Co-op since 1992. Carroll, her husband, and children immigrated to Canada from the United States. Over the years, she has been a member of credit unions and other co-operatives, including Rainbow Housing Co-operative in Saskatoon. She served on the Board of Directors of a housing co-operative in the Ottawa area. While living in Ontario, she attended training sessions on co-operatives organized by the Co-operative Housing Association of Eastern Canada.
She also served on the Board of the Saskatchewan Environmental Society. As a volunteer she has worked on environmental and social justice issues.
Carroll thinks a two-tier wage structure does not conform to co-operative principles. She thinks the Saskatoon Co-op Board of Directors made a mistake when it demanded a two-tier wage structure during recent negotiations with the union (UFCW Local 1400). She also thinks the Board needs to do a better job of communicating with Saskatoon Co-op members.
---
CANDIDATE – GARY CRAWFORD

Membership # 49301
Gary Crawford has been a Co-op member since the 1970s. At this time in his life he is interested in activities that provide value to our community. They include; being the President of the Saskatoon 50+ Hockey League, working with the Board of the Blind Adventurer Foundation to develop their operating guidelines and policies, and being a landlord that works with lower income tenants.
Gary's employment history includes; fourteen years as a welding instructor and union representative at SIAST, thirteen years as a human resources practitioner also at SIAST, eight years at SARC as a Labour Relations Consultant, and a few years as an independent consultant and trainer in the human resources field. This employment history includes working with volunteer boards to administer their organizations. Lately he is a landlord and completes construction projects for friends and family. He exclusively uses the Co-op Home Centres for all construction materials and regularly sees the excellent customer service provided by Co-op employees.
His credentials include; an interprovincial journeyperson certificate, two university degrees, an applied certificate from SIAST, and certification from CPHR Saskatchewan.
Gary's long history as a customer of the Co-op, community volunteer, and an educator combined with his employment history, and experience will provide a unique perspective to the Saskatoon Co-op Board of Directors. His personal values align with the Saskatoon Co-op's values and he looks forward to applying them to the Saskatoon Co-op's Mission and Vision at Board meetings.
---
CANDIDATE – DAN DANIELSON

Membership # 52082
My name is Dan Danielson and I am running for our Saskatoon Co-op Board. I am a farmer, an economist, an author and an educator. My wife Sharon a former Affinity Credit Union employee and I have been loyal co-op supporters for many years. Generally, we say: "If the Co-op doesn't have it, we don't really need it".
I have previous board experience as a trustee and board chair with Saskatoon Public Schools and as a provincial board member with the Saskatchewan School Boards Association where I earned an honorary lifetime membership. I am a current member of the University of Saskatchewan Senate, the Saskatchewan Wheat Development Commission and the Western Grains Research Foundation.
I have a Masters Degree in education administration and degrees in economics and teaching along with an advanced certification in H-R Management. I am a local author and one of my books is called "Local Leadership and Great Governance – We Can All Make A Difference". It includes a chapter on Co-operative Governance and is being used to motivate, orient and educate local board members across the province.
I believe that it is important to treat our employees and their union with respect and fairness, improve board – membership communications and offer quality education on the democratic co-op principles for employees, members and consumers. The future of our locally owned and controlled co-operatives depends on those improvements.
I ask for your vote so I can offer my education, experience and passion to contribute to a more positive and profitable future for our co-op. I care about our Co-op and I believe we can make a profit and still maintain the principles of the "Co-operative Advantage".
Thank you,
Dan Danielson BA, BEd, PGD, MEd, Pro-Dir.-HR Certification
Note from the Nominating Committee: An incident involving this candidate has come to the attention of the Nominating Committee. Since it reflects on one of our core values, namely, that our employees have a right to be treated with dignity and respect, we felt it necessary to bring the incident to the attention of the members in the context of this nomination.
According to sworn statements from two employees, on April 23rd, after the strike was settled, Mr. Danielson stopped to get gas at a Saskatoon Co-op gas bar. In conversation with the pump attendant and the manager he insisted on his right to be served by someone who was not a "scab". According to the statements he was verbally abusive to the pump attendant and later the manager, and called both derogatory names, in response to their advice that the strike was over and everyone was now working on one team. Such conduct is contrary to the Saskatoon Co-op's core value of promoting and ensuring a safe, healthy and respectful work environment.

---
CANDIDATE – ANNE DROVER

Membership # 190193
I am seeking a position for Saskatoon Co-op Board of Directors. I am a member in good standing, and am willing to attend monthly meetings, and actively serve on Board committees.
My familiarity with the Co-op began in 1984, when my husband received an RCMP transfer to La Ronge. We are both from the east, and not familiar with Co-ops. I quickly joined after I realized the benefits of a membership and the quality of the products, and was a member there for six and a half years. A transfer took us out of the province, but we returned in 2011, where I joined the Regina Co-op for two years. Again, we left the province, but we decided to retire in Saskatoon; I have been a member here since 2017.
My work experience was in education for almost 30 years. I taught mainly secondary and adult students, but spent three years in the elementary panel. I had the opportunity to teach in locations ranging from isolated fly-in communities to large urban centres in several provinces and countries.
In the past, my interests included being the general contractor on the various homes we have owned to remodel and enjoy before my husband's next transfer, and volunteering in the many communities we've lived in. My volunteer work involved coaching, working at a women's shelter, church youth and club leader, canvassing for Heart and Stroke and the Cancer Society, AFS (an exchange student organization) as a counsellor, host family and chapter president, nursing home volunteer, and PTA member and president. Since our retirement, we are remodeling our home together, and we have taken up Pickleball. We love spending time with our grandchildren in North Battleford, Ontario and Vancouver, and enjoy travelling. My husband is active in the RCMP Veteran's group, but I am still looking for volunteer opportunities in Saskatoon.
There are several reasons I believe I qualify to be on the Board of Directors. My varied teaching background shows that I am flexible, adaptable, and able to work well in a group setting. I respect confidential/sensitive information, and can advocate for all members. Because I have lived in many other places besides Saskatchewan, I bring a fresh perspective, and will challenge the notion that "this is how we've always done it." Finally, I offer decades of service, both professionally and personally.
Sincerely,
Anne Drover
---
CANDIDATE – GORD GILLESPIE

Membership # 158856
I am a recently retired executive with considerable Board experience.
I possess a proven history of teamwork as well as strong management, leadership and interpersonal skills in both business and Board environments. I am an active volunteer in the community, and am a graduate and active member of the Institute of Corporate Directors holding the ICD.D designation.
It has been a pleasure to work with diverse workforces not only in age, gender, race, skill sets and job levels, but also in size ranging from a handful to well over a thousand.
I have been fortunate to have served on many Boards in various roles including Member, Committee representative, Committee Chair, Secretary and Board Chairperson.
I have a tested and proven ability to contribute in stable conditions, as well as the foresight and ability to quickly react and make the tough decisions necessary to protect the long-term interests of the organization and the livelihood and well being of the workforce while balancing the needs of the members/shareholders.
References available upon request.
---
CANDIDATE – NATHAN HOLOWATY

Membership # 159905
Nathan Holowaty is seeking re-election to the Saskatoon Coop board after completing his first three year term as a director.
A graduate of the University of Saskatchewan with a Political Studies degree, Nathan Holowaty has lived in Saskatoon for nearly all of his life. Residing in the Saskatoon neighborhood of Hampton Village. Nathan has spent most of his adult years working in sales, mainly in the print and advertising business. He has worked for almost every print publication in the city that is still in existence, and others that are no longer in existence. More recently he has worked as a Mortgage Associate. Nathan is an avid soccer player and has a keen interest in health and wellness.
In the three years Nathan has served as a director, he has gained valuable experience in learning about many aspects of the cooperative, including through director training sessions that have been completed. In February and March, on his own time, Nathan completed the Governance in Co-operatives online course and received a certificate through the Centre for the Study of Co-operatives and Co-operatives First, which has reinforced valuable board practices such as respect for board solidarity and board confidentiality.
Since the time Nathan has joined the Saskatoon Co-op board, he is glad to see our organization considerably expand it's territorial region. Nathan is pleased to see the amalgamations with co-ops from the surrounding area including Hepburn and Watrous and looks forward to overseeing the Saskatoon Co-op's transition towards being a regional Co-operative. Nathan is glad to see how the coop has improved and increased the number of facilities which grows the number of employees we have.
You can trust that Nathan will continue to serve the Saskatoon Co-op in a professional manner if he is re-elected to the Saskatoon Co-op board.
---
CANDIDATE – ASHLEE HICKS

Membership # 131263
Ashlee Hicks is a married mother of 3. She is a current employee of Saskatoon Co-op where she has been a member for the last 12 years. She enjoys playing on team sports and spending time out at community events and fundraisers for her children's school. She is a Labour activist and she and her family are community minded and passionate about Co-operatives.
She has been a volunteer and executive member for the Fairhaven Community Association and has served as an executive member of her Riversdale riding association for the last 3 years. With an interest in federal and provincial politics she has served in several capacities within the Saskatchewan NDP over the last 14 years. In 2016 she was the Saskatchewan NDPs Candidate for MLA of Moosomin.
Growing up on Cowessess First Nation Ashlee has been a tireless advocate for First Nation interests. She has studied Accounting at the former SIAST Palliser Campus, and Labour studies at the University of Saskatchewan.
She is friendly, approachable and willing to engage with and represent members interests in order to make our Co-op one that is tailored for Saskatoon. She is committed to delivering information about Saskatoon Co-op to both members and non members in order to foster a better understanding of co-op values and goals for the future.
---
CANDIDATE – MICHELLE NEUFELD

Membership # 125570
Michelle Neufeld grew up in Saskatoon and has roots in rural Saskatchewan, where the majority of her extended family still resides.
She has a Youth Care Worker Certificate, which included practicums at READ Saskatoon and Ranch Ehrlo and holds a bachelor's degree in Sociology, which included an internship at the Saskatchewan Legislature where she worked closely with MLA's and government officials and gained a strong understanding of Saskatchewan politics and our governmental system.
While working at Saskatoon Housing Authority, she oversaw the operations of six different tenant associations in low income senior's residences. In that role, she acted as President, Secretary and Treasurer and gained a strong understanding of board work and the importance of balancing opposing opinions.
Currently, she works as a Fundraiser at St. Paul's Hospital Foundation. Michelle has been working in non-profits for many years, which will bring a unique perspective to the board of directors. She has also been an active volunteer in the community, serving on multiple boards and associations.
As a community driven fundraiser, Michelle understands the importance of supporting our local businesses and their employees. She believes that the Saskatoon Co-op is a pillar in the Saskatoon community. She brings her experiences working with non-profits and will seek to actively listen to member concerns. She also hopes to encourage support for shopping local from the younger generation. This will ensure the long term success of the Co-op for the benefit of the entire community.
Oh, and she's a mom. Her 12 year old son hopes to work at the Co-op someday.
---
CANDIDATE – MIKE PUCKETT

Membership # 89108
I am the Branch Manager of the United Rentals branch in Saskatoon and bring a strong understanding of all aspects of business management including financial statements, human resources, business planning, sales/service, and asset management.
I have been involved with the Co-operative Retailing System almost all of my life. My first job was stocking shelves and delivering groceries in my home town Co-op store. After I obtained my Bachelors of Commerce degree, I spent 9 years working at Federated Co-op in the Petroleum Department. I have been on the Board of Directors with Saskatoon Co-op for the last 9 years and held a number of positions including Treasurer, Secretary and committee Chairperson.
With my understanding of business and the Co-operative Retailing System, I believe that I bring a lot to the board table and to the membership of Saskatoon Co-op. I would love the opportunity for another term with the board and ask for your support.
---
CANDIDATE – ERIKA RITCHIE

Membership # 71781
Erika Ritchie has been a proud supporter and patron of the Saskatoon Co-operative Association for more than 25 years because she believes in cooperatively-run enterprises where all members and actors work together collaboratively to achieve their collective needs and interests. She is a professional engineer and organizational leader with a career that has spanned both the public and private sectors in Saskatchewan. Known for her progressive thought leadership in the areas of environmental sustainability and corporate social responsibility, Erika offers a broad array of board governance and executive level experience.
Erika has been actively involved in a number of local, provincial and national level advisory boards, committees and service-based organizations. She served on the board of RoadMap 2020 – a locally-based sustainability enterprise, as board member and vice-president for the Unitarian Congregation of Saskatoon, and as chair of the Environment Committee for the Association of Professional Engineers and Geoscientists of Saskatchewan. She has been a volunteer advisor to the Saskatoon Community Foundation, the City of Saskatoon Environmental Advisory Committee, the Canadian Chemical Producers Association, and the SES Solar Cooperative. In support of her children's activities, Erika has been an active member of Sask Athletics and Scouts Canada.
Erika is grateful for the opportunity for her children to participate in the Saskatchewan Youth Cooperative Program as camp participants and staff over the past several years. She believes that the cooperative model is uniquely aligned with the tenets of corporate social responsibility and is one of its key business strengths.
Erika is highly skilled in accountability-based leadership, fostering healthy group processes, strategic planning and achieving mutually beneficial and consensus-based solutions that support leading organizations. She looks forward to bringing these assets and attributes to bear and with the support of its members serving as a board director for the Saskatoon Cooperative Association.
---
CANDIDATE – PHILIP STANG

Membership # 137795
High-performing entrepreneur and ag equipment guru offering 20+ years of successful experience in farm/oil service business management, customer service and community service group leadership.
I grew up on a farm in rural Saskatchewan raised in the life of dawn to dusk chores, growing our food, lending a hand to our neighbours, and serving our community. As a young man, I worked hard to grow my own farm and oil service business while choosing to shop locally, bank locally, and serve on numerous community service groups. Now, as an older Dad, I'm trying to instill these same values in my child. I want her to see me continue to put these values into action and know the importance of working hard, showing kindness to those in need, supporting local business, and volunteering for local groups and causes.
Over time, I've realized that my down-home roots and core values, which largely contributed to my success as a business owner and customer service rep for a local ag equipment manufacturer, are just as valuable at a board room table, including that of the Saskatoon Co-op. As a former farmer, I understand the agri-food industry. Having been a successful business owner, I understand the numbers. Having worked on community service boards, I understand people working together to deliver on mission.
Let me put my knowledge, skills and experience to work on the Saskatoon Co-op board; while helping me do my part, support a local business, and be a good role model.
Philip Stang
Dad, BSA
---
CANDIDATE – DEREK VANTHUYNE

Membership # 401605
My name is Derek Vanthuyne and I live in Rosthern, which is located 45 minutes north east of Saskatoon on highway 11 towards Prince Albert. I have been a credit union and coop member since the age of 12 when I opened my first account at Watrous Credit Union. I have continued my cooperative roots by working in the credit union system for the past 23 years, currently working as the VP Strategy & Innovation for Innovation Credit Union and prior to that as a manager with Affinity Credit Union. I was a board member of the Watrous Co-op in the late 1990's until work moved me out of the community. I have been an active coop member with Watrous, Hepburn, and Saskatoon coop so I am looking to contribute to their future success by bringing my work experience to the board table. Through my work career, I have been part of many different management teams and have worked with our credit union boards and delegates in facilitating and planning for the future. My work experience in strategy and planning along with my cooperative involvement and passion make me a great candidate to consider for the Saskatoon Coop Board. I bring a passion for community and a perspective from rural Saskatchewan which would be beneficial with the expansion of locations outside the city of Saskatoon.
---
CANDIDATE – TIM WALL

Membership # 401502
Tim Wall has dedicated 25 years to becoming a trusted professional in the heating, ventilation and air conditioning industry. He completed his entire apprenticeship through Pioneer Co-op Plumbing & Heating in Swift Current and is now the owner of a growing HVAC company in the Saskatoon area.
When he's not working on building his business, Tim enjoys doing projects with his wife, having fun with his 2 grand daughters and spending time with close friends. Tim also currently serves as a board member for Bethany Campus and has had past board experience with his local church, arena board and volunteer fire department.
Tim is always eager to listen, learn from others, and implement new concepts. He is a strong believer in lifelong learning and strives to grow himself and his team through listening to podcasts, reading books and attending training whenever possible.
Tim is a dedicated team player that does not hesitate to ask challenging questions. He has served on the local Hepburn Co-op board since 2014 and most recently on the Saskatoon Co-op board in an advisory role since the amalgamation and intends to continue contributing the knowledge he has gained through business growth and his diverse board experience.
---
CANDIDATE – KYLE WHITE

Membership # 183398
My name is Kyle White and I'm running to be a director of Saskatoon Co-op.
I moved to Saskatoon five years ago with my wife, Laura, to pursue a master's degree in public policy at the University of Saskatchewan. My graduate work focused on organizational policy, governance, and board leadership in economic development corporations. This built on my experience working in Newfoundland in community economic development and the social economy.
My education gave me a foundation for a career in the co-operative sector initially working with the Centre for the Study of Co-operatives and now with Co-operatives First, a local non-profit. This work has taken me across western Canada developing new co-operative businesses and helping boards and managers implement strategies and policies that enhance their governance and operations. I work with an amazing team that advocates for the co-operative business model and strives to enhance the profile of Canada's co-op sector.
As a volunteer, I serve as the president of Abbeyfield House Saskatoon and Vice-President of the Nutana Lions Club. In these capacities, I've made it my goal to elevate the importance of good governance by implementing policies and reviewing structures to facilitate pragmatic, informed decision-making that is inclusive of all stakeholders.
I hope to put this experience to work as a director of Saskatoon Co-op. As a young person with a passion for policy and good governance, I believe I'll bring a new perspective and fresh ideas to the board table. I want to be part of the solutions our co-op implements to get back on track, continue to grow, and serve the Saskatoon region for years to come.
---
Discover more: