Local helpers thanked with $100 gift cards from Co-op
Actions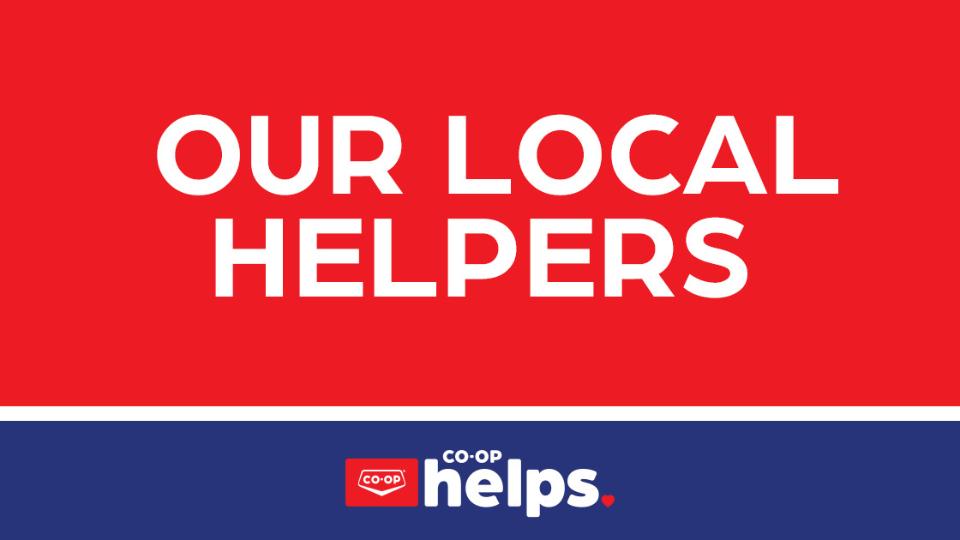 Local helpers thanked with $100 gift cards from Co-op
June 8, 2020
There have been many positive stories of people coming together and supporting one another through the challenges created by the COVID-19 pandemic – and we wanted to help say thanks.

In May, we asked you to tell us about someone going above and beyond to help their friends, neighbours or community during the pandemic. Of the 1,250 people randomly selected across Western Canada, there were 105 recipients of a $100 Co-op Gift Card in the Saskatoon Co-op area.

"Through the efforts of everyone working together to support one another, our community has been able to face the many challenges created by the pandemic these past two months," said Gerald Hiebert, CEO of Saskatoon Co-op. "It's heartening to read the positive impact Co-op members and other members of our community are having and we just want to thank everyone for making our communities what they are."

There were nearly 4,500 submissions made during the nomination period. Nearly 27 per cent of nominations were for a frontline worker with another 19 per cent for a healthcare worker, 17 per cent for a family member and 13 per cent for a friend.

There were a wide range of stories from a care assistant working with at-risk seniors to a neighbour baking buns for the block to a school secretary helping find meals for vulnerable children and families. Recipients in our community went above and beyond as well:

• Our local helpers have provided caring and support across our trading area. North in Rosthern and Dalmeny, to Warman and Martensville, in Saskatoon and south, in Colonsay and Watrous. We are incredibly touched to recognize these 105 community members, we know there are many more out there. Stories can be found at Facebook.com/yxeCoop/

Co-op Helps is our way of supporting individuals and communities through the challenges of the COVID-19 pandemic. Co-op has made a $250,000 donation to food banks in Western Canada. This is in addition to the contributions local Co-ops are making in their respective communities.

For example, Saskatoon Co-op has also provided over $23,000 in additional community support to organizations and causes like the Family Meal Program in partnership with Saskatoon Tribal Council, CHEP Good Food Inc., Central Urban Metis Federation Inc., food banks in Colonsay, Watrous and Warman, Martensville Free Pantry, Good Neighbour Food Centre in Rosthern, plus our ongoing in-kind support to Saskatoon Food Bank & Learning Centre.
Visit the links to view our community partner impact stories on Do Some Good:

Saskatoon Food Bank
Warman Food Bank
Watrous Food Bank
Colonsay Food Bank

Read more Helper Highlights and ways Co-op is supporting communities across Western Canada at www.wecare.crs