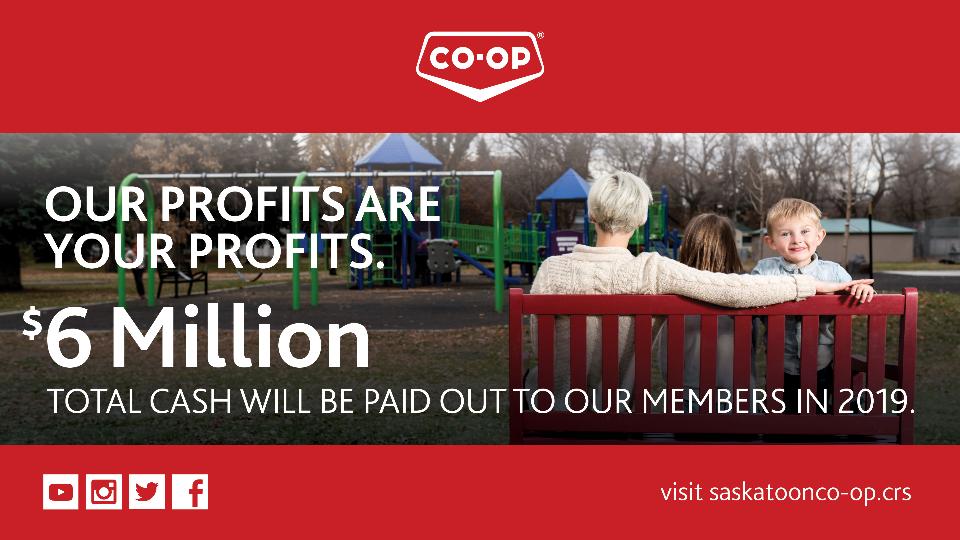 IT IS EQUITY DAYS 2019!
July 4, 2019
Congratulations! As a result of the continued tremendous support of the Saskatoon Co-op by its members, we have had another very successful year in 2018, with sales of $426.5 million.
This success has allowed the Board of Directors to authorize for the 26th year in a row a general cash repayment to the Co-op's owners – you, the members.
6 million cash to be paid out to local member-owners in 2019. Equity statements were mailed out in July and for those who applied for overage or moved away between April 15 and October 15, they will be receiving their equity repayments in December!
Visit this link for more info on Membership Benefits.
Please see Equity & Cash Back 2019 - Co-op Impact 2018 form below.
Discover more: