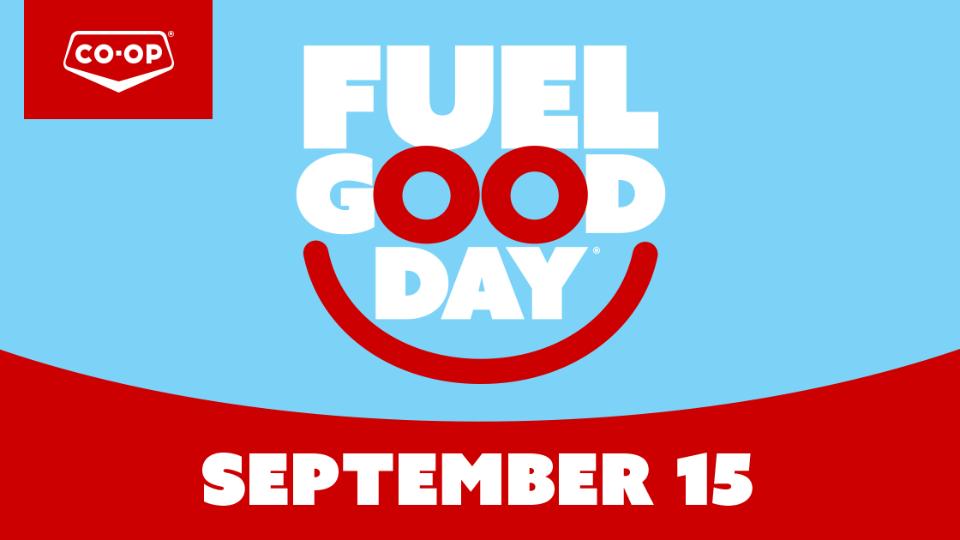 Fuel Good Day 2020
August 24, 2020
Thank you to all who filled up on September 15th, we can't wait to update you on our Fuel Good Day fundraising success!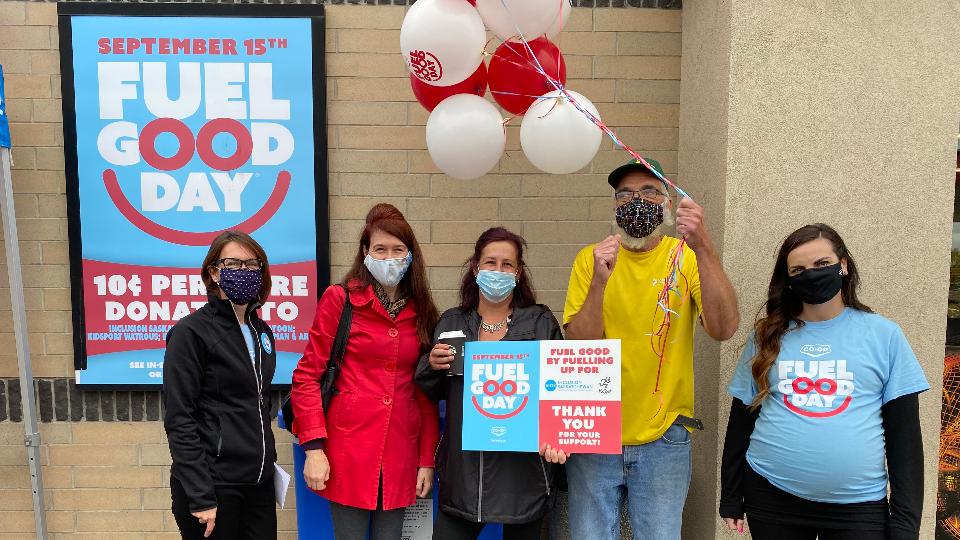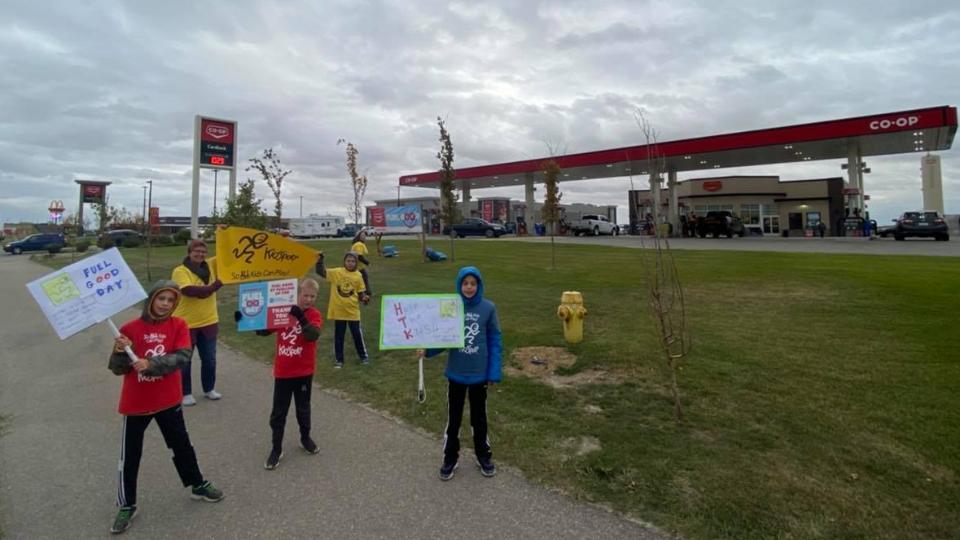 --------------------------------------------------------------------------------------------------

Mark your calendar! Fuel Good Day is back. ⛽
On September 15, fuel up at any participating Saskatoon Co-op Gas Bar location.
Your local Co-op will donate 10¢ per litre sold at our 19 gas bar locations to Inclusion Saskatchewan and KidSport (Saskatoon, Warman-Martensville & Area and Watrous).

$1 from the sale of each Co-operative Coffee or Big Cool will also be donated to these charities, so pick up some drinks for yourself, your family, your co-workers or your friends!

During the day, Saskatoon Co-op will kick off Fuel Good Day (FGD) with a media address from Blair Nieman, Petroleum Division Manager, Saskatoon Co-op, Connie Anderson, Inclusion Sask Director of Community Development and Jerry Shoemaker, KidSport Saskatchewan Volunteer Chairperson at 9:00am at the Greystone Gas Bar located at 2505 – 8th Street East, Saskatoon.

Starting around 3pm, select locations will be hosting FGD cookie and balloon give aways! Stop in early to get yours - fill up and visit with the volunteers!

Inclusion Sask. will be at Attridge gas bar
KidSport will be at Greystone gas bar in Saskatoon and at Warman & Martensville gas bars
Also, thanks to our local partners who will be helping out
-the Hilltops will be at Blairmore gas bar
-the Rush will be at Stonebridge gas bar
-Huskie Student Athletes will be at 51st Street gas bar

Click HERE for the full media advisory.


About the charities chosen for your support:

Inclusion Saskatchewan For over 60 years, Inclusion Saskatchewan has supported and advocated for persons with intellectual disabilities in Saskatchewan. Our work includes supporting individuals with intellectual disabilities as they navigate all areas of their lives, and providing educational workshops for individuals and their families. (formerly the Saskatchewan Association for Community Living)

KidSport We believe that no kid should be left on the sidelines and all should be given the opportunity to experience the positive benefits of organized sports. KidSport provides support to children in order to remove financial barriers that prevent them from playing organized sport. 100% of the funds raised stay in the Saskatchewan community to make it So ALL Kids Can Play!

KidSport Saskatoon
KidSport has local chapters in Saskatoon, Watrous, Warman-Martensville & Area (this includes Dalmeny) and KidSport Saskatchewan. Anyone who resides in a community that does not have an established Local KidSport Chapter can be supported through KidSport Saskatchewan's provincial fund (ie. Waldheim, Colonsay).

KidSport Warman, Martensville & Area
Warman, Martensville, Osler, Dalmeny, Langham, Hepburn & Rosthern are their main support areas.
Inclusion Sask. — ICAN Zoom!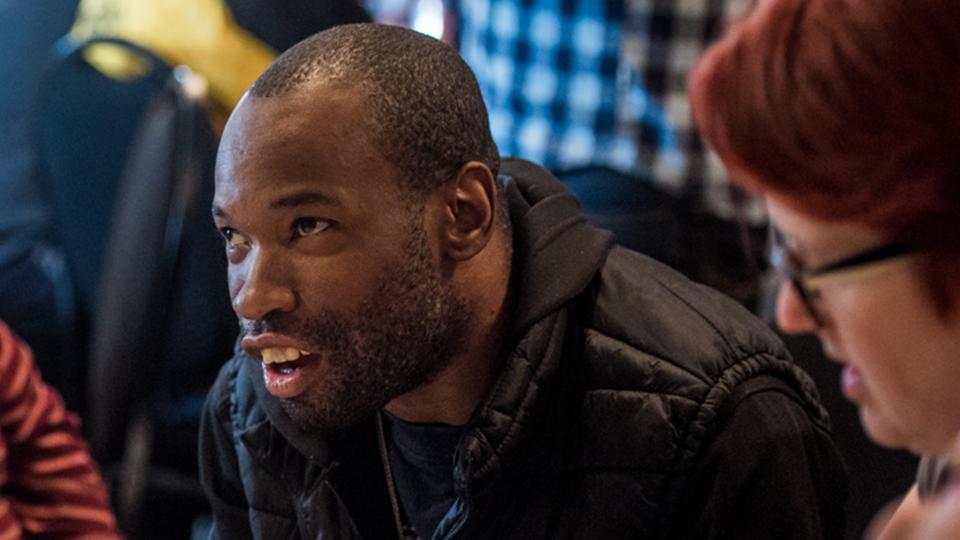 When the pandemic hit, it seemed like everything came to an abrupt halt, but Inclusion Saskatchewan's Self-Advocacy team took it all in stride. The ICAN Self-Advocate group for adults who have an intellectual disability immediately organized their own weekly Zoom meetings with support from Inclusion Saskatchewan's ICAN Coordinator.

Through these Zoom meetings, Self-Advocates developed plain-language guides to help other Self-Advocates better understand Saskatchewan's phases of reopening. These guides provided essential guidance on how to physically distance, what businesses and services are open, and how to identify symptoms of COVID-19.

These Zoom calls have also provided more opportunities for INSK Self-Advocates to see each other and socialize. Meeting up during pre-COVID life wasn't always easy because the Self-Advocates are spread out through the province. Regarding social isolation, one participant said, "Welcome to my world. Maybe people will understand why inclusion means so much!" Now, however, Self-Advocates all can attend each and every meeting, bringing them closer as a group. Fuel Good Day will support the ICAN team as they continue to exercise their voice and make an impact in our communities!
Inclusion SK — Navigating the pandemic with support: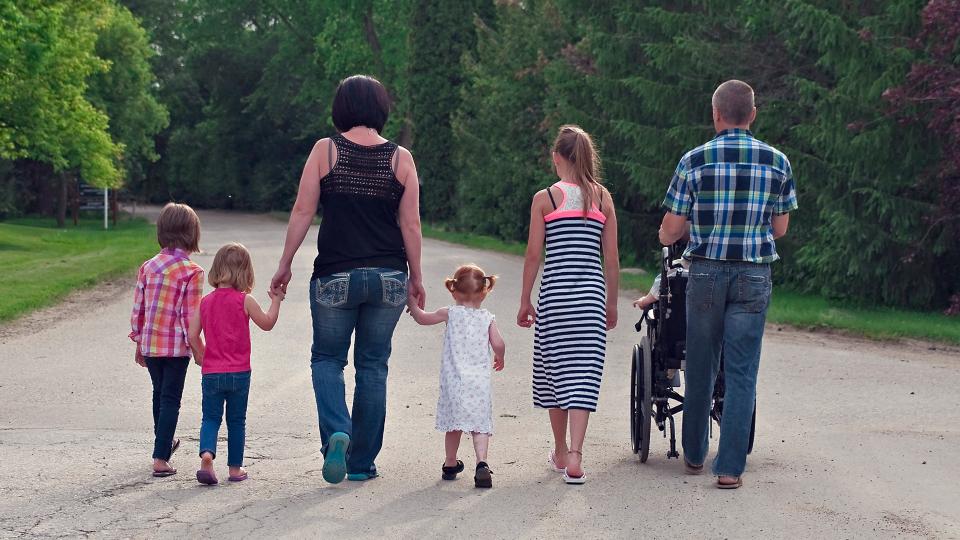 COVID-19 has impacted us all, but people who have intellectual disabilities have experienced particular challenges in their efforts to find help and stay safe. Inclusion Saskatchewan provides support to individuals with intellectual disabilities and their families so they can navigate support systems and overcome barriers to inclusion. Inclusion Consultants help everyone to understand their responsibilities, obligations, and limitations and work to find solutions. During COVID-19 conditions, Inclusion Consultants are offering information and help through phone calls and video meetings. Calls for support have increased 60% year over year. Fuel Good Day will give Inclusion Saskatchewan the energy needed to keep up with the demand for assistance!