Fuel Good Day 2019 Fundraising
Actions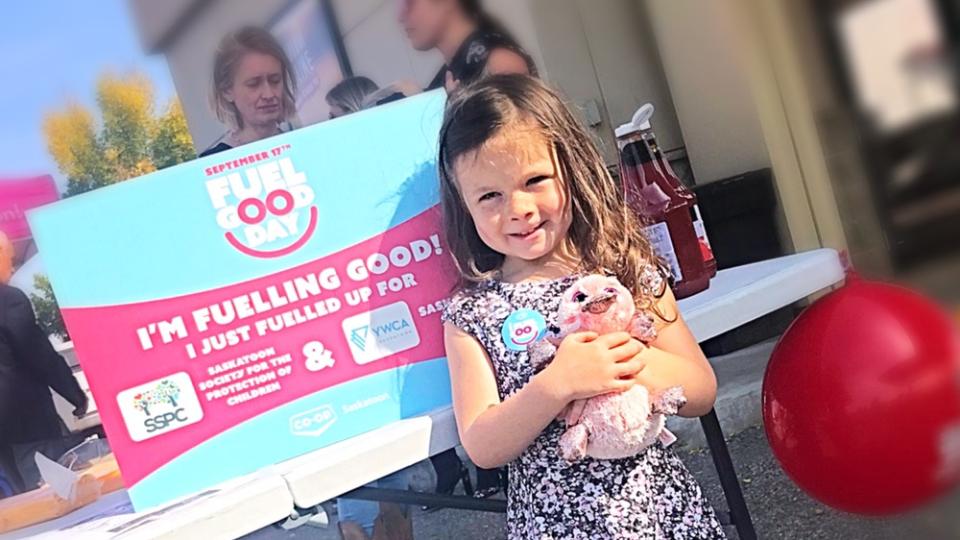 Fuel Good Day 2019 Fundraising
September 25, 2019
Co-op members and customers recently pumped up the community.
Watch for our Facebook Live cheque presentation on https://www.facebook.com/yxeCoop/ at 3:00pm Wednesday, September 25 from the YWCA in Saskatoon!

Thanks to your support, Saskatoon Co-op has donated $45,746.87 to the YWCA Saskatoon and the Saskatoon Society for the Protection Children as part of Fuel Good Day on Sept. 17. During the day, 10 cents from every litre of gasoline and diesel you purchased at Saskatoon Co-op Gas Bars were donated to these organizations.

"As a locally owned and operated co-operative, we're proud to give back and get behind local initiatives that are working to address the needs of our community," said Grant Wicks, CEO of Saskatoon Co-op.
"Thank you to our members and customers for the support you've shown during Fuel Good Day. Once again, it's amazing to see what we can accomplish when we all work together."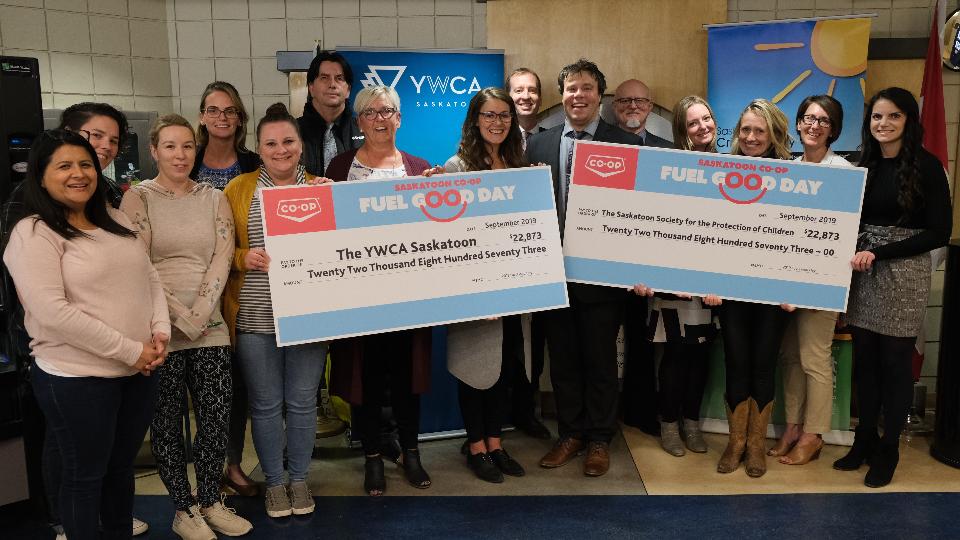 Join us on Sept 25 for our cheque presentation.
Where: 510 25th Street E. [YWCA Saskatoon Lobby]
When: Sept. 25 at 3:00pm
Who: Emcee: Grant Wicks, CEO Saskatoon Co-op
Blair Nieman, Petroleum Division Manager, Saskatoon Co-op
Dionne Miazdyck-Shield, SSPC Executive Director
Riley Daku, Director of Operations, YWCA Saskatoon

"The donations from Fuel Good Day 2019 will make a difference for families who are struggling in Saskatoon," says Dionne Miazdyck-Shield, SSPC Executive Director. "We support families who face incredible challenges. We believe families belong together, and when they need tangible support, our programs are available."

"YWCA is excited to be partnered with Saskatoon Co-op for the Fuel Good Day program. Initiatives such as this help us to provide and continue the necessary programs, which helps the many vulnerable women and families from our community," says Shannon Friesen, YWCA Saskatoon CEO.

Fuel Good Day was celebrated at more than 400 Co-op Gas Bars throughout British Columbia, Alberta, Saskatchewan, Manitoba and northwestern Ontario, with each local co-op supporting a community organization or initiative.

Last year, Co-op locations across Western Canada donated over $600,000 from Fuel Good Day, with nearly $1.2 million donated to 275 local charities and non-profit organizations in the past two years.

The total result from across Western Canada for 2019 will be released in early October and will be available on www.fuel.crs, along with the complete list of supported organization.

Discover more: