Fuel Good Day 2019
August 22, 2019
Mark your calendar! Fuel Good Day is back. ⛽
On September 17, fuel up at any participating Saskatoon Co-op Gas Bar location.
Your local Co-op will donate 10¢ per litre sold at our 19 gas bar locations to Saskatoon Society for the Protection of Children & the YWCA Saskatoon.

The Saskatoon Society for the Protection of Children supports families to stay together, reducing the need for child protective services in their lives. Two major programs organized by SSPC are Crisis Nursery and Parent Aide. https://sspc.ca/

The YWCA Saskatoon is a safe, non-judgemental, inclusive space to feel at ease in Saskatoon. It is a space where people of all ages, genders, and backgrounds unite to receive the support and care they need to become their best selves. http://www.ywcasaskatoon.com/

#FuelGoodDay
Click on the attachment below for our media advisory. Find out what else is happening at our locations on Sept. 17th!
First customer at Fairhaven Gas Bar this morning. Ryan's Mom is 'fuelling good'. Thanks for filling up!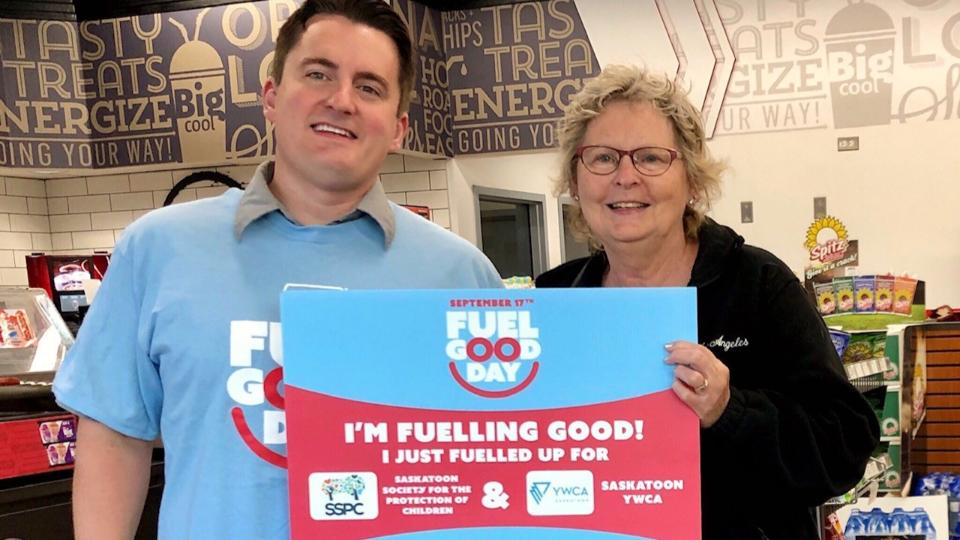 Discover more: