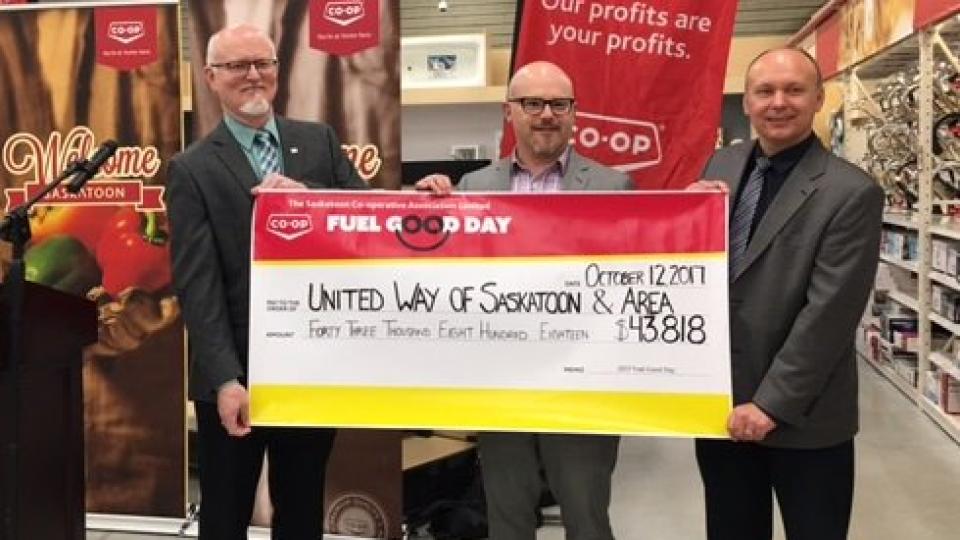 Fuel Good Day 2017
October 12, 2017
Saskatoon Co-op donates $43,818 to United Way of Saskatoon & Area
Saskatoon (October 12, 2017) — On Thursday, October 12, we are celebrating the Grand Opening of Greystone Home Centre with a ribbon cutting at 10am at 2507 8th Street East.
We will also be celebrating the community support for our Fuel Good Day. Saskatoon Co-op put out the call and the community answered.
As part of Fuel Good Day on Sept. 19, 10 cents from every litre of fuel purchased at Saskatoon Co-op Gas Bars were donated to United Way of Saskatoon & Area.
At the end of the day, Saskatoon Co-op members and customers helped raise $43,818.09 for the organization that for more than 50-years, has been a trusted leader in our community in addressing social issues and making informed community investments that promote long-term well-being and possibility for our most vulnerable.
"Saskatoon Co-op is committed to serving the community and giving back, not just on this day but throughout the year," said Grant Wicks, CEO of Saskatoon Co-op. "Fuel Good Day is one of many ways we fuel our communities, whether it's by sharing profits with our members or supporting local organizations that are doing important work right here in our own backyard."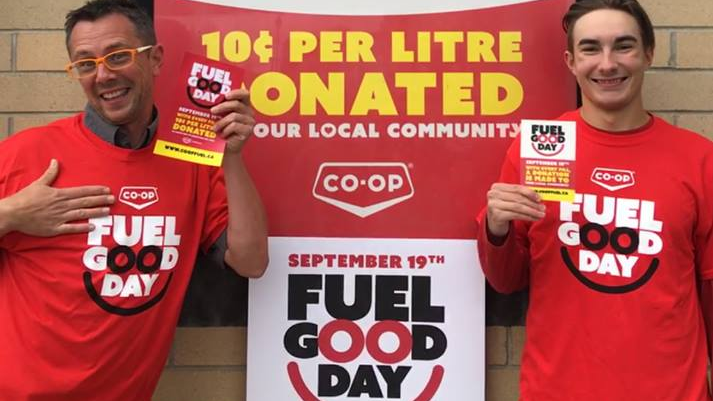 In the last year, Saskatoon Co-op returned $10.5 million to its members in cash back and equity payments and contributed more than $540,000 to local organizations and causes, including Fuel Good Day.
Fuel Good Day was celebrated at more than 380 Co-op Gas Bars throughout British Columbia, Alberta, Saskatchewan, Manitoba and northwest Ontario, each supporting a selected local charitable or nonprofit organization or initiative. The combined result from across Western Canada will be released later in October.
About Saskatoon Co-op
Saskatoon Co-op is a retail co-operative that has proudly served Saskatoon and area for more than 80 years. Today, Saskatoon Co-op serves more than 109,000 members — and many more customers — in Warman, Martensville and Colonsay, where it operates 24 locations. Since 2012, Saskatoon Co-op has returned more than $55 million to its members in cash back and equity, while contributing over $2 million to community organizations and initiatives.
Discover more: