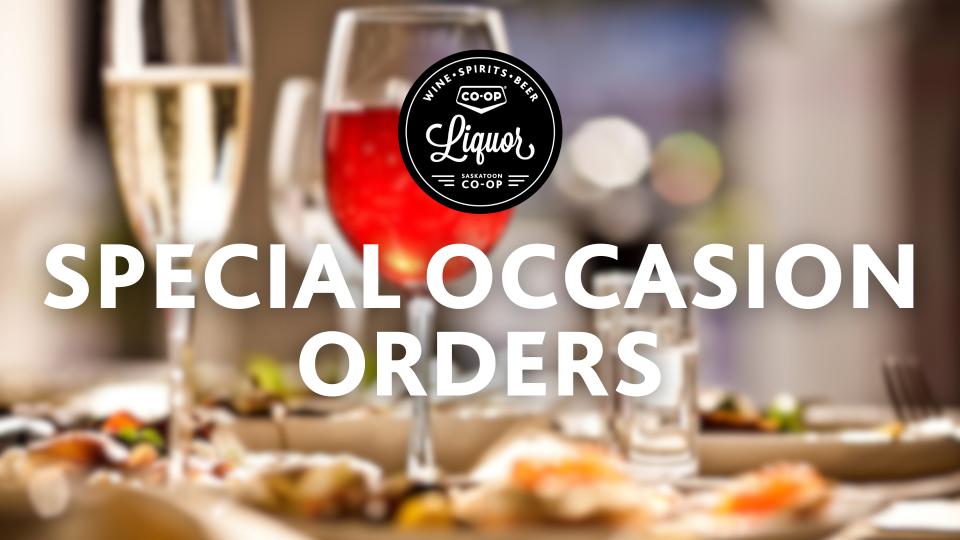 Special Occasion Orders
April 17, 2023
Our customer service team will be pleased to recommend products and quantities for your special occasion. Please contact the Co-op Wine Spirits and Beer location near you for more details or email us at liquor@saskatooncoop.ca.
Many events require a Special Occasion Permit (SOP). Permits may be purchased directly through the Saskatchewan Liquor and Gaming Authority (SLGA).
Commercial Liquor Purchases
Our service-oriented team is here to serve! Please contact us at liquor@saskatooncoop.ca if you are interested in setting up ordering for your restaurant, bar or retail store.
There are no featured stories at this time.