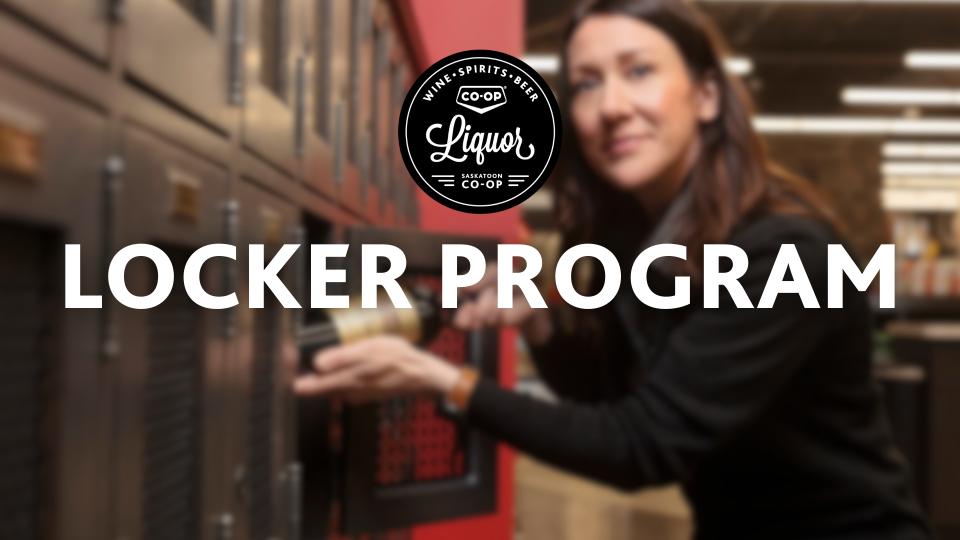 Co-op Locker Program
April 17, 2023
The world of wine can be overwhelming, but it doesn't need to be complicated - it should be inclusive and fun! Imagine having a team of experts at your disposal to find great wines. Our five Co-op sommeliers are always on the hunt to find you the newest, high quality and value-driven wines! They choose wines they love from around the world, and offer a wide selection of quality wines that over deliver in every way!
Each month, our team finds wine with the perfect combination of quality and value, with many exclusively brought into Saskatchewan for the locker membership. If we don't love it, you don't get it! Simply select which monthly subscription works best for you – 2 bottles, 4 bottles or 6 bottles & we will do the rest! You will be taken on a guided tour of the world of wine.
With each delivery, you'll further develop your palate and increase your knowledge. Each wine comes with information regarding grape varietals, region, winery information, tasting notes, pairing recommendations, serving temperature & cellaring potential. There are no enrollment fees, and you may change your subscription level at any time! All subscriptions are filled in a locker at the location of your choice on the first Friday of each month. We make drinking better easy!
Membership Perks:
Expand Your Wine Knowledge
With each delivery, your palate will evolve as you explore a variety of wines. Each delivery includes detailed information on grape varietals, region, winery background, tasting notes & more.
Classes & Special Events
If you'd like to learn more about wine, we can help! As a member, you're eligible to attend special classes and tastings arranged just for our locker members. You can also discover the ideal food pairings for each wine, enhancing your dining experience.
Member Exclusive Products
We often have the opportunity to purchase small allocations of rare, hard-to-find wines and spirits. We like to offer our locker membership the first chance to purchase.
There are no featured stories at this time.