WIN $800 IN PRIZES - HOME & BUILDING
Actions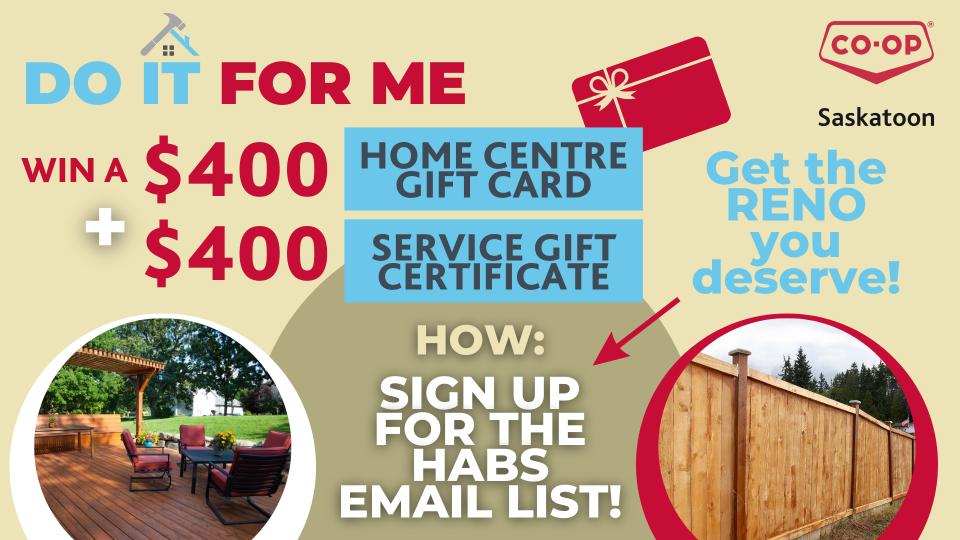 WIN $800 IN PRIZES - HOME & BUILDING
June 22, 2023
Win a $400 gift card to our home centres and a $400 service gift certificate to help you get the renovations you deserve! 🛠️🏡⁠
⁠
📧How? Sign-up for our Home & Building Newsletter.
⁠
Bonus Entries: Visit a Saskatoon Co-op Home Centre and take photos of three (3) items in your wish list! Post on social media and tag Saskatoon Co-op. ⁠
⁠
Sign-up for our newsletter today!