MEET OUR CO-OP GOLD PURE® OAT BEVERAGE
Actions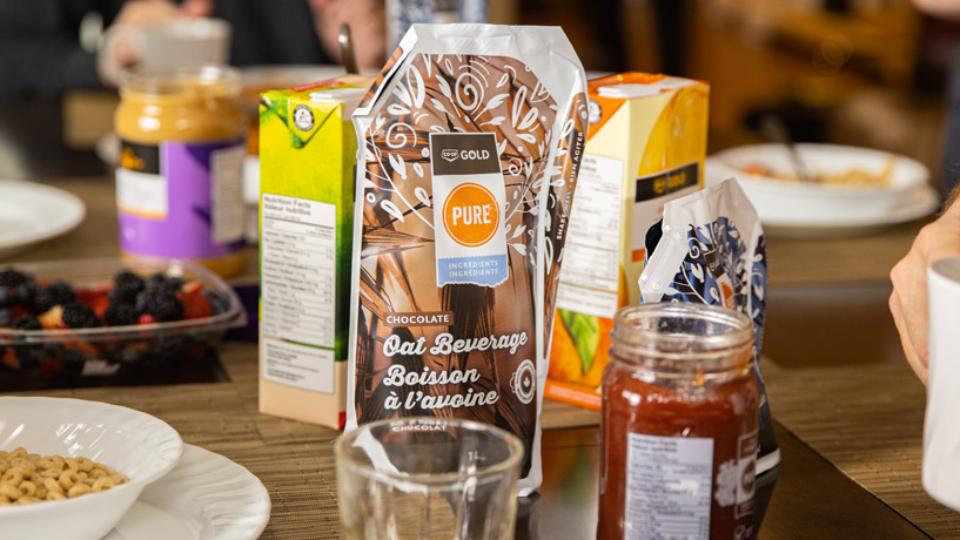 MEET OUR CO-OP GOLD PURE® OAT BEVERAGE
September 12, 2023
When you're looking for a milk alternative, the plant-based beverage section at your grocery store might be intimidating. When you're wandering through the options such as almond, coconut, or soy, it can be hard to know where to start. May we suggest Western Canada?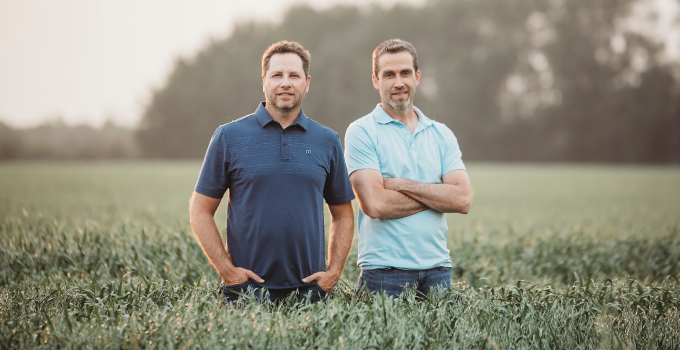 Made with nutritious ingredients grown in Saskatchewan, and without artificial flavours or colours, CO-OP GOLD PURE® Oat Beverage is a milk alternative that tastes oatally delicious.
Oat-standing in their field
There's no need to be haulin' oats from far away when Saskatchewan is the bread basket of Canada. The Casavant family in Tisdale works with Co-op to grow the oats that go into every cup of our oat beverage. The Casavants are part of Co-op's GROWN WITH PURPOSE® agronomic program.
From Tisdale, the oats travel to Saskatoon where our partner Sonic Milling, a Pacific Ridge (PACRIDGE) company processes them into an extremely fine liquid. Their new, proprietary method makes a super smooth oat beverage which retains much of the protein, fibre and essential nutrients that usually get stripped away by other oat beverage processes.
Why pick plant-based from Co-op?
An oat beverage is a great alternative to dairy because of its rich, creamy texture and natural sweetness – elements that people may miss when they try soy or almond beverages, for example. It's an excellent choice for folks who may be allergic to dairy or ingredients in other milk alternatives.
And because it's grown, processed and packaged close to home in Western Canada with Western Canadian ingredients, the supply chain from the farm to your glass is short, making it a sustainable choice that supports the local economy. As a bonus, the innovative packaging uses less plastic than conventional cartons.
But most importantly: it's really tasty!
"What struck a chord with us when we tried it was how smooth and flavourful and delicious it was," said Katelyn Rawlyk, Store Brands Specialist at Federated Co-operatives Limited.
"It doesn't matter how great all these other aspects are if it doesn't taste good! At the end of the day, it's really just a great product."
Baker's delight
With its natural sweetness, Co-op Gold Pure Oat Beverage makes a fine substitution in recipes wherever you'd use dairy milk since it has a similar texture and consistency. For an extra flavour kick, there are vanilla and chocolate options as well. Tip: If you're a chocolate milk fan, give the chocolate oat beverage a try! It has the same taste and texture and it's a very convincing substitute.
Give oat beverage a try in this hearty Hemp and Banana Bowl, in this special Pumpkin Pie Bundt Cake, or in these tasty Banana Chocolate Chip Cupcakes.
Oat beverages can also be frothed or steamed for lattes, or if you're looking for a coffee creamer substitute, Co-op offers two varieties especially for coffee: original and vanilla.
Check it oat
Ready to give plant-based a try? Co-op Gold Pure Oat Beverage is available at Co-op Food Stores now.
Discover more:
Local, Oat Beverage, Milk Alternative, Oat Milk, Breakfast, Coffee