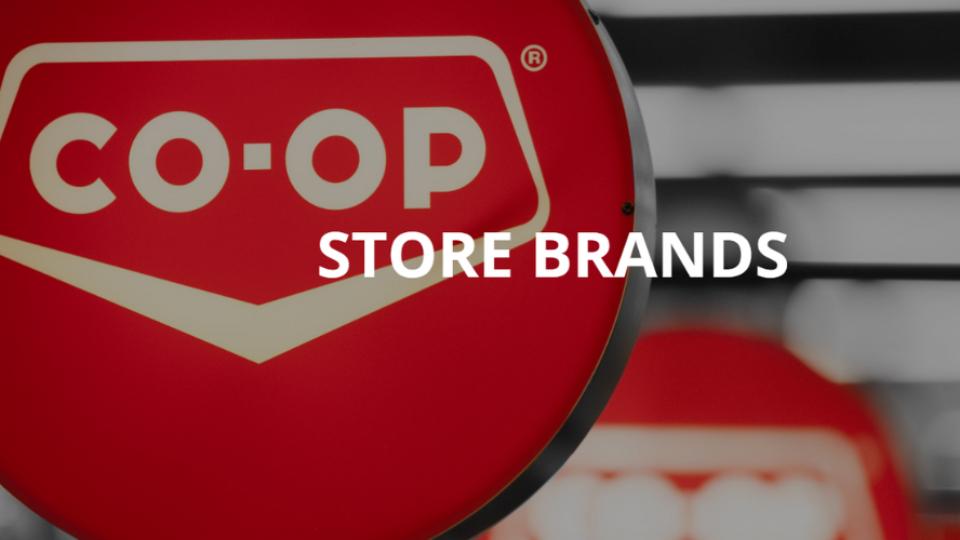 Co-op Store Brands
April 17, 2023
Co-op GOLD
Co-op takes pride in providing high-quality and reasonably priced products that are sure to satisfy your taste buds. We stand behind the excellence of our CO-OP GOLD merchandise and ensure customer satisfaction with our 100% guarantee, which applies to all of our private-label items.
At Co-op, we work hand in hand with our suppliers and strive to obtain products from Western Canada and Canada whenever feasible. Our dedication to sourcing locally underscores our commitment to supporting our community and delivering fresh and sustainable goods.
Market Town
Bring home delectable treats from our deli and bakery sections. Co-op offers a wide selection of ingredients to elevate any meal, including bread, buns, cheese, and desserts.
Centsibles
Make the most of your budget with CO-OP ¢ENTSIBLES, a product line that offers a wide variety of essential items at an affordable price. CO-OP ¢ENTSIBLES merchandise is practical and budget-friendly, suitable for use in everyday meals. Co-op understands the importance of stretching your dollar, and our CO-OP ¢ENTSIBLES options can help you save without sacrificing quality.
CARE+
Co-op offers a carefully curated selection of health and wellness products under the CARE+ brand, designed with you and your family's well-being in mind. This brand includes a variety of clinically tested over-the-counter health and beauty products. Trust CARE+ to help you look and feel your best, both on the inside and out.
Co-operative Coffee
CO-OPERATIVE COFFEE by CO-OP offers exceptional coffee from around the world. With passion from beans to brewing, we're delivering premium blends, carefully roasted from sustainable sources, to create the perfect cup for you every day. The product line offers choice beans from around the world, including those from fair trade and direct trade sources, as well as organic and decaffeinated – using the non-chemical, Swiss Water Process – options.
Lucky Dragon
A dragon is traditionally associated with water in many Asian cultures. In China, a dragon can represent good fortune, as can the colour red. LUCKY DRAGON offers quality products and delivers an authentic experience to celebrate Co-op's world food offerings. Jasmine rice is one of the main staples of the brand, which includes other products such as coconut milk, soya sauce, oyster sauce and rice noodles.
There are no featured stories at this time.