Farm Equipment Sales Representative
Actions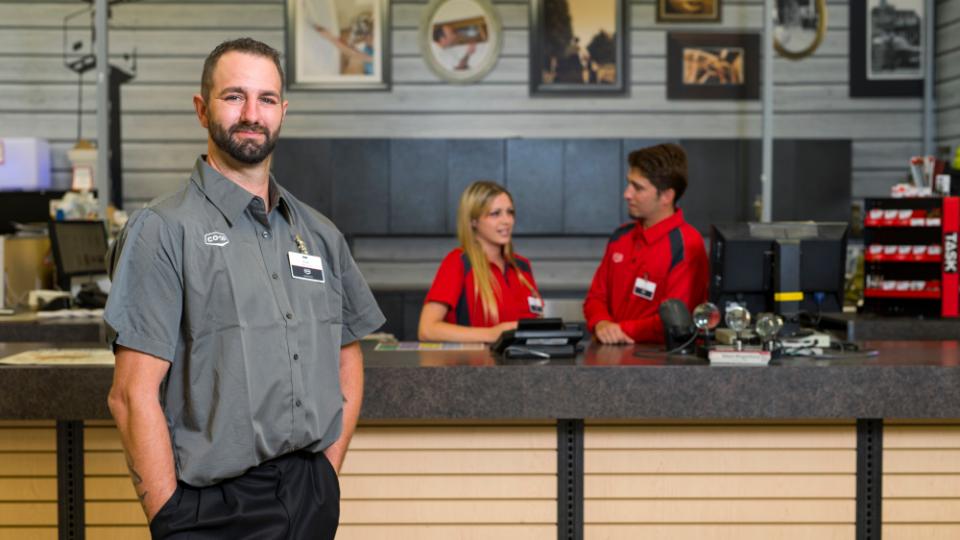 Farm Equipment Sales Representative
Saskatoon Co-op Agro
Description:
Saskatoon Co-op invites applications for the position of a full time Farm Equipment Sales Representative at the Agro Centre in Saskatoon, SK.

Reporting to the Agro Equipment Manager, responsibilities for this position include the following:
1. To come to work with a positive, professional approach and attitude.
2. Train, learn, and become a product expert in all farm equipment lines and implement professional sales techniques offered by Saskatoon Co-op.
3. Develop and maintain a customer database containing all customer profiles of existing customers as well as identified new prospects.
4. To perform farm sales calls a minimum of 3 days per week to promote all Agro Centre products, assess customer needs, create sales orders, offer solutions to identified problems, and to complete a call report after each visit.
5. To perform follow up services with customers after purchases are made to measure product performance and customer satisfaction. All customer concerns and warranty issues will be handled in a quick efficient manner to maintain high customer service levels.
6. To maintain a constant alert against the unauthorized removal of merchandise as per Saskatoon Co-op's Loss Prevention policy.
7. To create and maintain an up to date inventory file of all Ag Equipment products that is accessible to all staff, and to coordinate all incoming and outgoing shipments utilizing all stocking branches to maximize efficiency.
8. To be familiar with and promote all marketing programs & finance programs offered by Saskatoon Co-op.
9. To explore and promote new opportunities to increase sales and market share in equipment lines such as Big Bin sales and conveyor systems and to direct customers to petroleum and crop input sales staff when required.
10. To be familiar with and adhere to Saskatoon Co-op policies and procedures.
11. Other duties as assigned.

Qualifications:
• Applicants must be strongly service-oriented and motivated, and capable of serving and assisting customers in a courteous and efficient manner.
• Must have a proven mechanical aptitude
• Applicants must possess 2-3 years of sales experience
• Applicants must have completed Grade XII or equivalent. Post-secondary education in an agriculture or business field definitely an asset
• Applicants must be PC literate- fluent with Microsoft word, Excel & PowerPoint
• Must possess a clean driving abstract. (3A endorsement at the cost of the Co-operative may be required at a later date. Applicants must be willing to test for this endorsement.)
• Applicants must have the ability to set work priorities and work independently in the absence of supervision
• Applicants must be prepared to improve knowledge and skills through special courses, product clinics and training sessions.
• Applicants must possess sufficient knowledge and experience of Farm Equipment including, grain storage & handling equipment, petroleum equipment, livestock equipment, oil and lubes, and other ag related inventory
• Must possess some farm background experience or two years in an agro related business.
• Must be available to work mornings, afternoons and weekends.
• This job requires occasional overtime and may have an irregular schedule and the qualified candidate must be able to meet this requirement.
*a combination of relevant education and experience may be considered.
Saskatoon Co-op offers a competitive salary, ongoing personal and professional development, and the opportunity to work with one of Saskatchewan's most successful brands.

Please submit a detailed resume in confidence to careers@saskatooncoop.ca on or before March 4, 2020.

Please indicate position applied for in "Subject" line.
Senior Talent Acquisition Specialist,
The Saskatoon Co-operative Association Limited
201-503 Wellman Crescent
Saskatoon, SaskatchewanS7T 0J1
306.933.3810
saskatoonco-op.crs
Saskatoon Co-op is here to serve our members with products and services that help build, feed and fuel individuals and communities. We are a different kind of business; being member-owned means that any profits are returned to our members and stay in the local economy. Saskatoon Co-op has over 1300 employees serving over 118,000 members in Saskatoon and surrounding communities through the provision of goods and services in the areas of grocery, liquor, pharmacy, petroleum and lubricants, home and building solutions, and agricultural supplies including fertilizer.


Application Deadline:
March 4, 2020