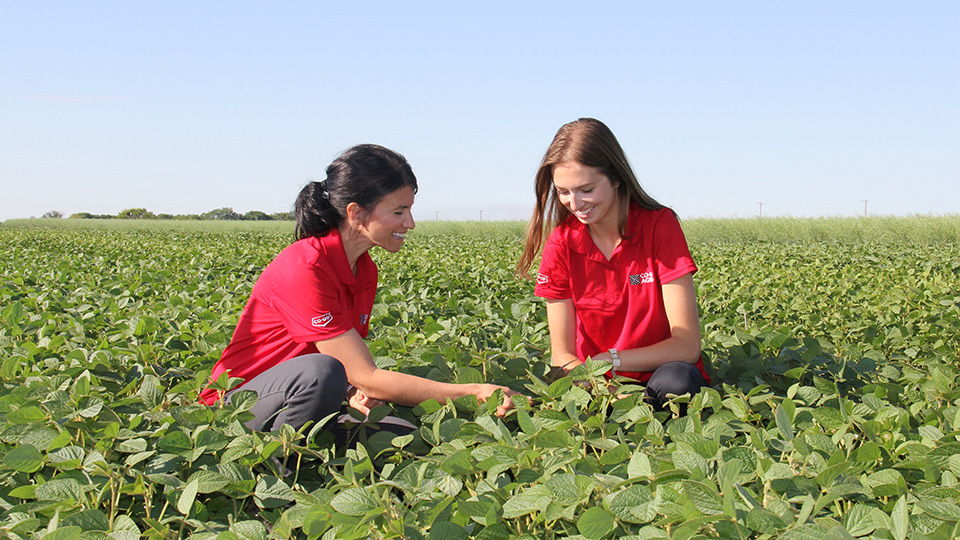 BUSINESS AGRONOMIST
Saskatoon Co-op
Description:
Saskatoon Co-op invites applications for the position of Business Agronomist in our Agro Centre located in Saskatoon, SK.
The successful applicant will be responsible in managing long term business relationships with Saskatoon Co-op producers. The individual will be involved in conducting direct sales calls of seed, chemical, fertilizer and all product lines and services currently being offered by the Agro center.
Reporting to the Agro Manager, responsibilities for this position include the following:
1. Maintain and grow sales of a defined trading area.
2. Assist producers with designing Fertilizer, Seed and Crop Protection plans for the current crop year.
3. Provide agronomic service and support to growers on various facets including fertility,
4R nutrient stewardship, fertility, plant health, field scouting, weed identification, herbicide selection and rotation, insect and disease management
4. Promote custom services the Cooperative offers
5. Provide in season after hour service and emergency availability.
6. Implement the Coop Brand as per guidelines
7. Develop marketing initiatives for individual territory including conducting grower meetings.
8. Provide service & support to all customers and satellite locations when required.
9. Promote the Co-op's credit programs
10. Assist growers with product performance complaints in a timely fashion & keep accurate records
11. Support the sale of Bulk Certified Seed and custom seed treatment application from Saskatoon Plant as well as on-farm seed treating, custom spraying and delivery services as required.
12. Ensure all health and safety requirements are met and followed as per policy including TDG, WHIMIS, Forklift, Emergency Response, Spill management and all required E learning activities.
13. Contribute to Ag Sales and Marketing for Co-op by utilizing internal programs for reporting, action plans, new client documentation and customer databases.
14. Conducting customer prospect and maintenance calls as required
15. Attend internal and external training seminars and supplier/industry events as approved by team leader.
16. Communicate customer and competitive information to team members through the Agre' system
17. Other duties as required
The successful candidate must have a strong agricultural background with 5+ proven years of industry sales experience. The candidate must also have a post-secondary diploma or degree in Ag specializing in Agronomy or Plant Sciences. The individual must be eligible for membership into the SIA. Candidates must have strong interpersonal, time-management and multi-tasking skills and will have the ability and willingness to travel to various sites and grower locations.
You may be required to undergo a background and substance test in accordance with Saskatoon Co-op policies.
*A COMBINATION OF RELEVANT EDUCATION AND EXPERIENCE MAY BE CONSIDERED.
Saskatoon Co-op offers a competitive salary, ongoing personal and professional development, and the opportunity to work with one of Saskatchewan's most successful brands.

Please submit a detailed resume in confidence on or before June 23, 2019

Submit your resume to careers@saskatooncoop.ca. Please indicate position applied for in "Subject" line.
Senior Talent Acquisition Specialist,
The Saskatoon Co-operative Association Limited
201-503 Wellman Crescent
Saskatoon, Saskatchewan S7T 0J1
306.933.3810
www.saskatoonco-op.crs
Saskatoon Co-op is here to serve our members with products and services that help build, feed and fuel individuals and communities. We are a different kind of business; being member-owned means that any profits are returned to our members and stay in the local economy. Saskatoon Co-op has over 1300 employees serving over 116,000 members in Saskatoon and surrounding communities through the provision of goods and services in the areas of grocery, liquor, pharmacy, petroleum and lubricants, home and building solutions, and agricultural supplies including fertilizer.

Application Deadline:
June 23, 2019