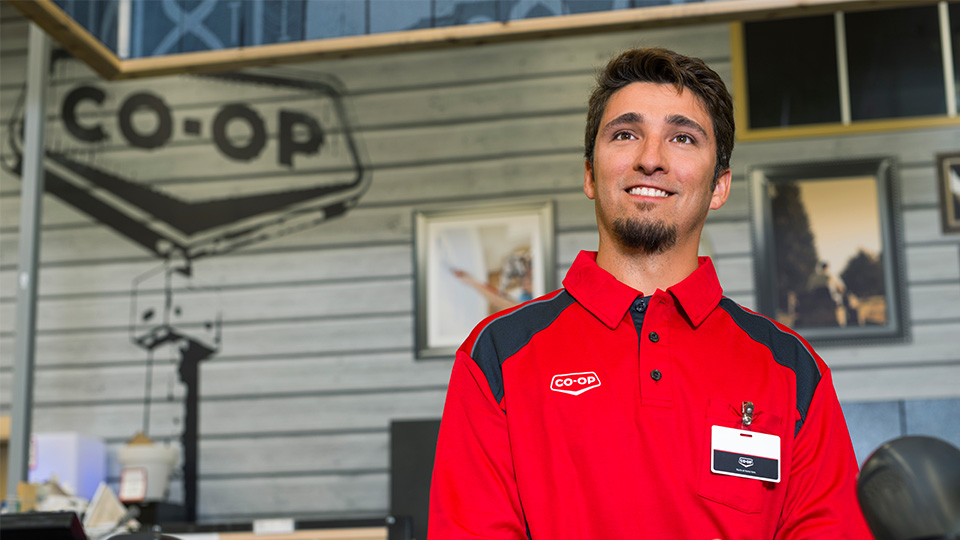 Benefits of a Co-op Career
August 31, 2018
Our organization and employees have created an environment that reflects a sense of pride and ownership in their work and the company, and demonstrates mutual respect and care for their peers and the community. The Saskatoon Co-op provides a safe, healthy work environment, competitive wages and benefits, and the opportunity to learn, grow and prosper with us.
We have an Employee Recognition Program that rewards employees that go "Above and Beyond" the call of duty. Nominations for these rewards can be submitted by customers, members, co-workers and management. We believe these employees make the Saskatoon Co-op a better place to work at and deal with! Saskatoon Co-op understands that our people are the reason for our success and growth and when one succeeds, we all succeed.
Some of the many employee benefits currently available at the Saskatoon Co-op
Staff Discount Program – Employees are eligible for a rebate of 5% of their purchases up to $15,000 per year.
Employee Referral Program – We pay our employees to refer their friends, family, or acquaintances to work with us! Upon the successful hire of the referral, the employee making the referral is eligible for a $50 reward. After the referred employee successfully completes their probationary period, they are eligible for an additional $100 reward. Great incentive for employees that want to share a great place to work!
A comprehensive benefits plan is available for both part-time and full-time employees. Among the many benefits are an extended health care program, vision coverage, life insurance, long term disability, and an employer paid dental program. We also offer a an employee & family assistance program and one of the best pension programs out there!
Discover more: