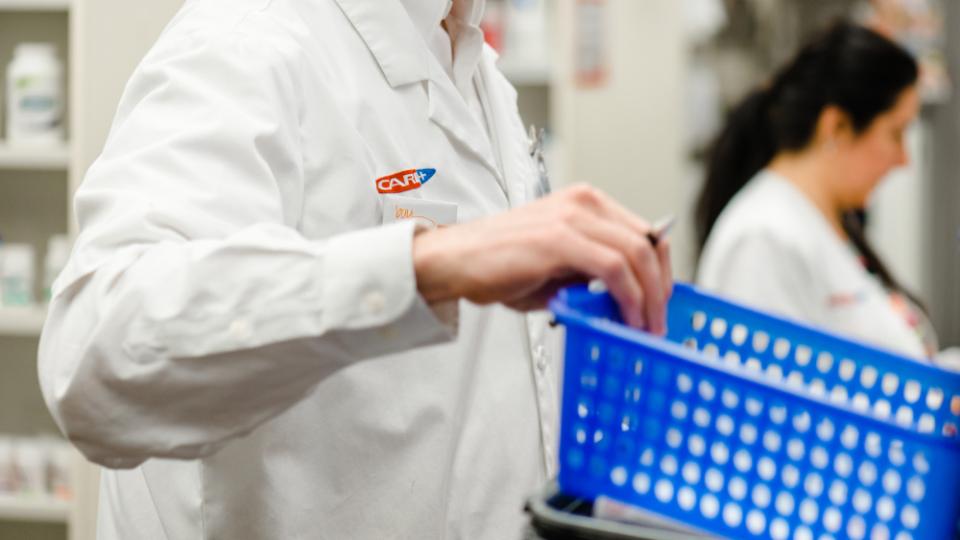 Pharmacy Technician
Saskatoon Co-op
Description:
Responsibilities:
• To assist in filling prescriptions, under a pharmacists' supervision.
• To be aware of and abide by government regulations and Saskatoon Co-op's policies in regard to control, safekeeping, and sale of drugs, including return and/or disposal of outdated dispensary stock, under a pharmacists' supervision.
• To be responsible for general housekeeping duties, and the general appearance of the entire department when not occupied with prescription-related activities.
• To collaborate with the immediate supervisor in ordering and maintaining inventories in health and beauty care products (HBC), greeting cards, hardware products, general merchandise, stationary, novelties and toys, and other such areas as may be designated by the immediate supervisor.
• To be familiar with all merchandise carried in the department, with merchandise normally carried in pharmacies, as well as to be aware of new products pertaining to the pharmaceutical and retail pharmacy industry.
• To assist with checking and adjusting customer complaints within the established policies of the Saskatoon Co-op.
• To assist with the movement of inventory (receiving and selling), including the ordering of prescription (dispensary) pharmaceutical products, and "over-the counter" merchandise, under a pharmacists' supervision.
• To be aware of and informed about Saskatoon Co-op contracts, policies, procedures, and practices.
• To assist, if required, his/her immediate superior in preparing reports, compiling statistics, processing invoices.
• To place claims against suppliers and carriers of Saskatoon Co-op merchandise when required.
• To be familiar with and assist with current merchandising and signing policies, procedures, and practices.
• To stock shelves and bulk displays with merchandise which complies with the merchandising standards of Saskatoon Co-op pharmacies.
• To provide prompt, courteous, friendly, and caring service to customers in order to promote good member/customer relations, and a sale of department merchandise.
• To provide information, assistance and service to customers in a manner which will promote the sale of merchandise and meet the needs, requirements and expectations of the consumer.
• To promote the sale of Co-op label merchandise.
• When required, to assist in the safekeeping of all cash handled in the department.
• To maintain a constant alert against unauthorized removal of merchandise.
• To perform other duties as assigned.
Qualifications:
• Must possess a current Pharmacy Technician Certificate.
• Must be strongly service-oriented and motivated, and be capable of serving, and assisting customers in a courteous and efficient manner.
• Preference will be given to applicants with previous experience.
To apply, please fill out the attached application form above and send it to:
Human Resources Department
201 503 Wellman Crescent
Fax: 306.933.0352
Email: careers@saskatooncoop.ca
For inquiries about this position, please call 306.933.3810
Application Deadline:
December 22, 2018