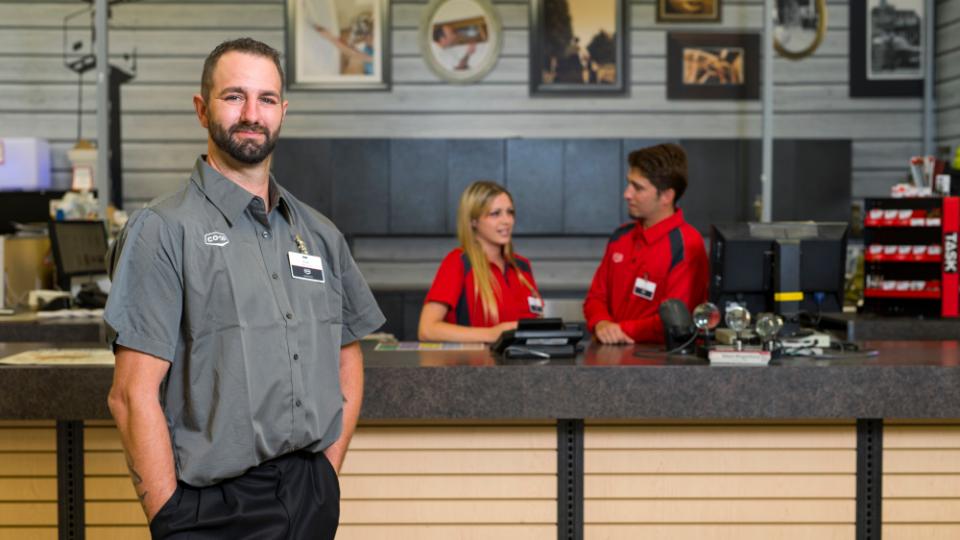 HARDWARE MANAGER
Avenue C Home Centre
Description:
Saskatoon Co-op invites applications for the position of Hardware Manager in our Avenue C Home Centre, located in Saskatoon, SK.
Reporting to the Home and Building Solutions Division Manager, responsibilities for this position include the following:
1. To organize, direct and co-ordinate the sales floor activity to ensure an acceptable standard is achieved.
2. To schedule, control and direct the activities of the sales floor team.
3. To direct activities within shipping and receiving of merchandise as required.
4. To ensure the highest level of merchandising standards, customer service, and overall sales floor image.
5. To lead and train the sales floor team.
6. To follow Co-op policies and procedures.
7. Other Duties as Assigned.

Qualifications:
• Completion of High School Diploma. Preference given to those with a Business Certificate, Post-Secondary Diploma or Degree.
• 3-5 years' experience in the Home and Building Supplies industry. Preference given to those with proven supervisory experience.
You may be required to undergo a background and substance test in accordance with Saskatoon Co-op policies.

*A COMBINATION OF RELEVANT EDUCATION AND EXPERIENCE MAY BE CONSIDERED.
Saskatoon Co-op offers a competitive salary, ongoing personal and professional development, and the opportunity to work with one of Saskatchewan's most successful brands.

Please submit a detailed resume in confidence on or before April 5, 2020
Submit your resume to careers@saskatooncoop.ca.
Please indicate position applied for in "Subject" line.
Senior Talent Acquisition Specialist,
The Saskatoon Co-operative Association Limited
201-503 Wellman Crescent
Saskatoon, Saskatchewan S7T 0J1
306.933.3810
www.saskatoonco-op.crs
Saskatoon Co-op is here to serve our members with products and services that help build, feed and fuel individuals and communities. We are a different kind of business; being member-owned means that any profits are returned to our members and stay in the local economy. Saskatoon Co-op has over 1300 employees serving over 118,000 members in Saskatoon and surrounding communities through the provision of goods and services in the areas of grocery, liquor, pharmacy, petroleum and lubricants, home and building solutions, and agricultural supplies including fertilizer.

Application Deadline:
April 5, 2020