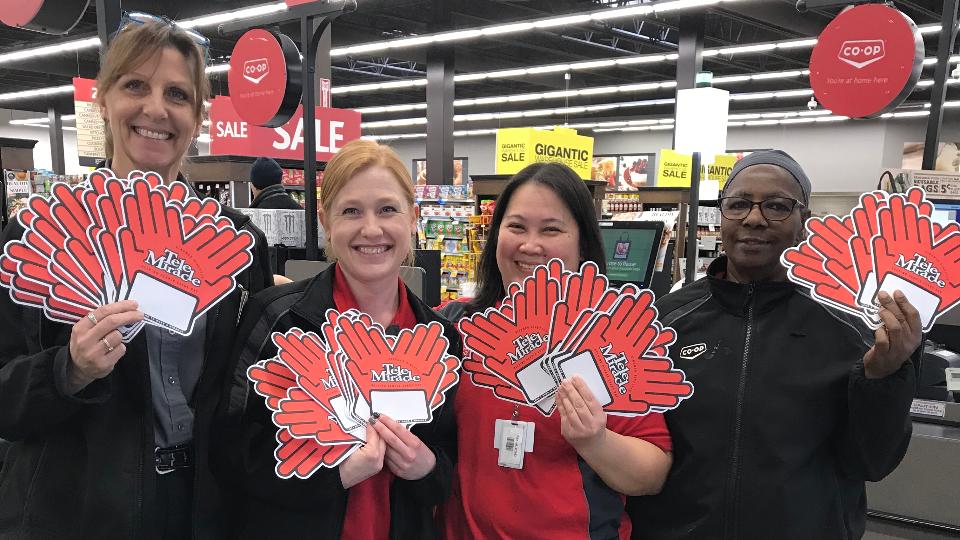 TELEMIRACLE 44 FUNDRAISING
March 18, 2020
Celebrating our teams!
We are very proud of our fundraising teams and thankful for the incredibly supportive and generous members and customers that patronize our locations.
Our food stores, c-store/gas bars and home centres raised over $17,980 by selling #helpinghands in the month of February!!
Telemiracle continues to provide much needed support for Saskatchewan families and we are proud to be able to help with their fundraising. Congratulations #TM44 for raising over $5.5 million on the March 7 & 8 weekend!!! We can't wait to hear the total fundraising support from all Saskatchewan Co-ops!