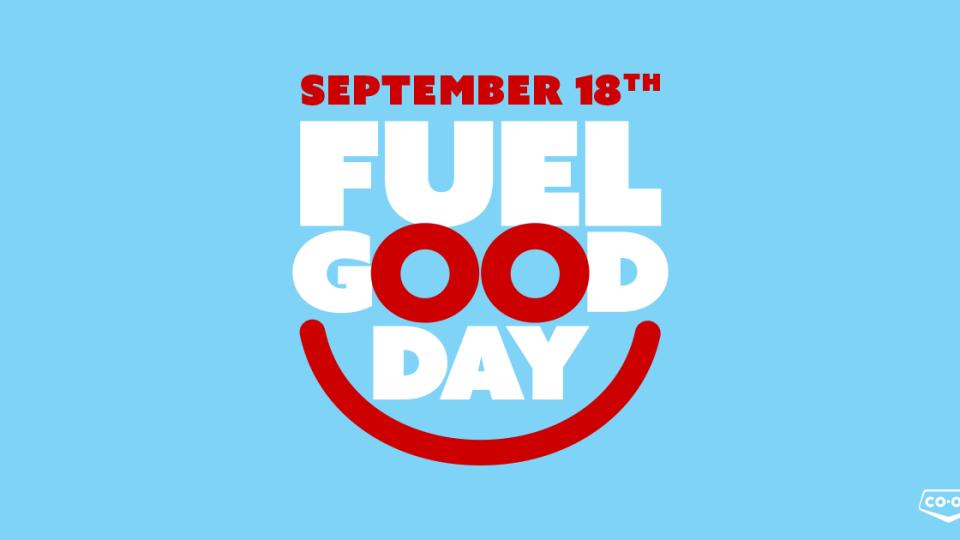 Fuel Good Day 2018
September 17, 2018
Fuel Good while fuelling up!
Fuel Good Day 2018 is on Tuesday, September 18!
Fill up your tank at a Co-op Gas Bar in Saskatoon & area, and Co-op will donate 10 cents per litre of fuel purchased to a United Way Saskatoon & Area. www.unitedwaysaskatoon.ca/fuel-good-day-saskatoon-co-op-2/ This includes all grades of gasoline and diesel fuel.
Note: Watrous Gas Bar litre proceeds will be donated to their local SaskAbilities Easter Seals Camp - Manitou Beach!
Tell your friends, family, neighbours, hairdresser, dentist – everyone! Get down to your local Co-op Gas Bar on Sept. 18 to fill up and FUEL GOOD.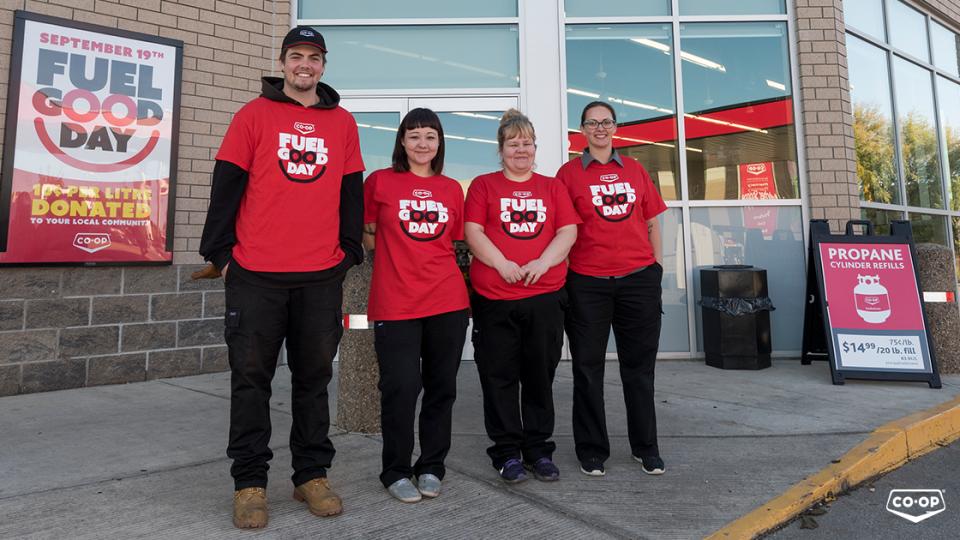 Proceeds from Fuel Good Day benefit local schools, community centres, libraries, hospitals, food banks and more.
View the full list of organizations supported by your local Co-op.
Details at: www.fuel.crs/consumer/detail/fuel-good-day-2018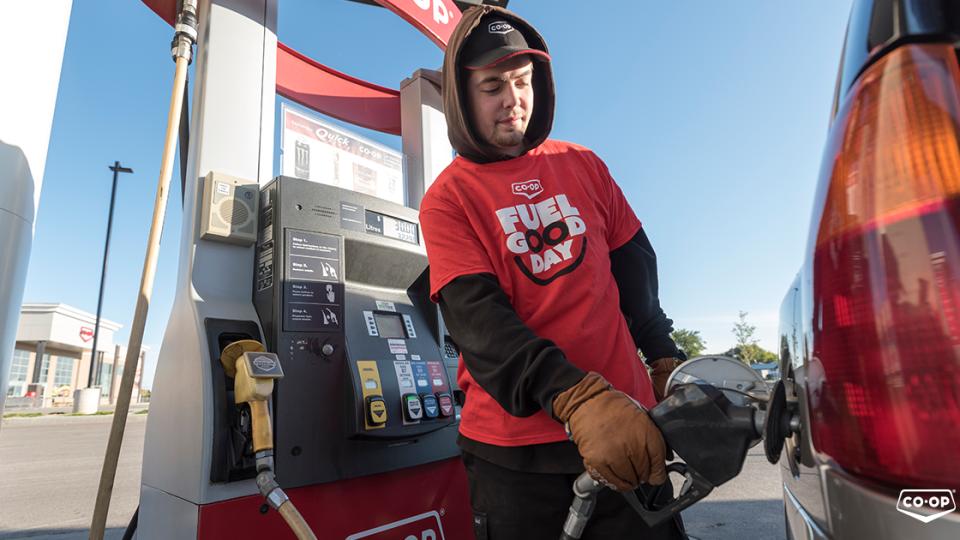 Discover more: