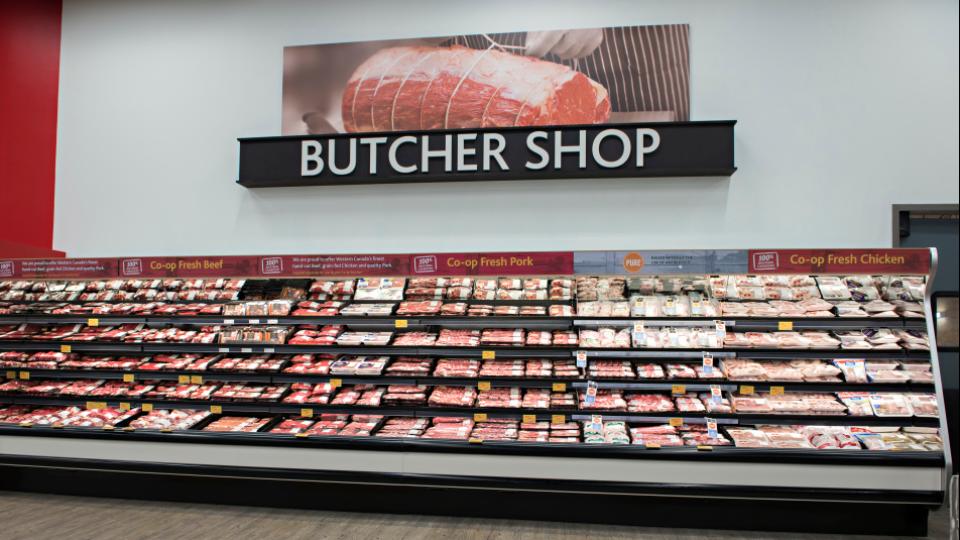 Meat Clerk
Saskatoon Co-op Food
Description:
Responsibilities:
To provide information, assistance and courteous service to customers. Promote the sale of merchandise at all times.
To advise Department Manager of specials or out-of-stock merchandise requested by customers.
To adjust minor complaints in keeping with general sales policy and to refer more serious complaints to the Department Manager.
To prepare, wrap, price, stock and price check merchandise as assigned.
To unpack and check merchandise as assigned. Check codes, dates.
To display all types of meat according to the Departmental procedures, ensuring proper rotation; freshness and full at all times.
To observe safety measures and report hazardous conditions immediately to the Department Manager.
To place orders for replenishment of inventory as required.
To assist in stocktaking as required.
To operate equipment necessary to prepare merchandise for sale.
To perform general housekeeping and sanitation duties as per Association standards.
To provide proper maintenance of equipment, monitor case temperatures, clean equipment regularly and notify supervisor in reference to repairs.
To be familiar with and adhere to all Saskatoon Co-op Policies and Procedures.
Other duties as assigned.

Qualifications:
Must be strongly service-oriented and motivated, and capable of serving customers in a courteous and efficient manner.

Application Deadline:
January 1, 2019