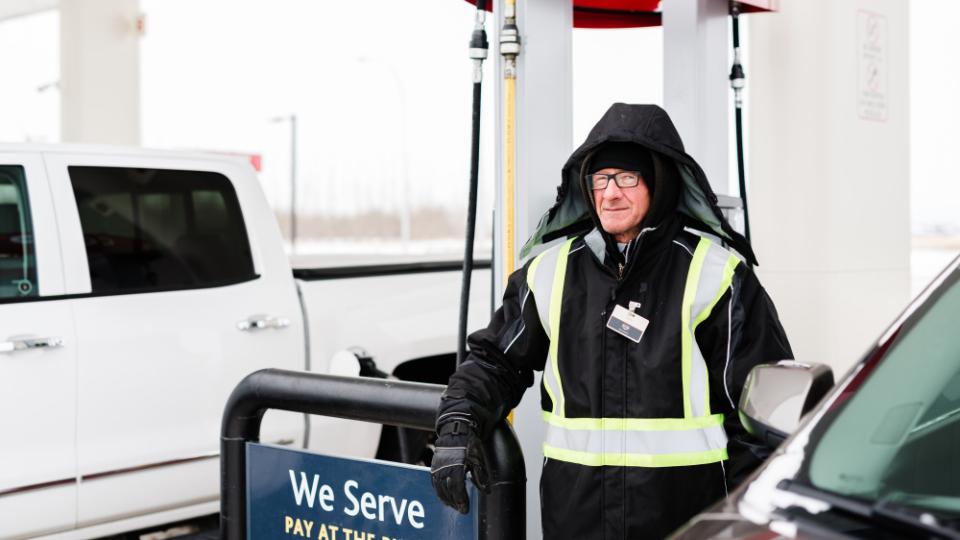 Pump Attendant
Saskatoon, Warman or Martensville Gas Bar
Description:
Responsibilities:
To come to work with a positive, professional approach and attitude.
To be dependable for all scheduled shifts.
To be responsible for providing "Service Starts With Me" level of customer service.
To provide good courteous customer service to non-petroleum purchasing customers.
To be familiar with and adhere to Saskatoon Co-op Policies and Procedures.
To perform exterior housekeeping and maintenance duties.
To perform interior housekeeping and maintenance duties.
To order, receive, price, and display merchandise as directed by the station manager.
When assigned by the manager or GB Clerk to operate the StorePoint Terminal.
To perform opening and closing procedures.
Other duties as assigned.

Qualifications:
Must be strongly service-oriented and motivated, and capable of serving customers in a courteous and efficient manner.
Must be well organized, and capable of attaining a high level of production, with a minimum of supervision.
Experience and knowledge in automotive care and maintenance is an asset.
Ability to communicate effectively with customers and staff.
Physical ability to handle the work to be assigned.

Application Deadline:
January 31, 2019