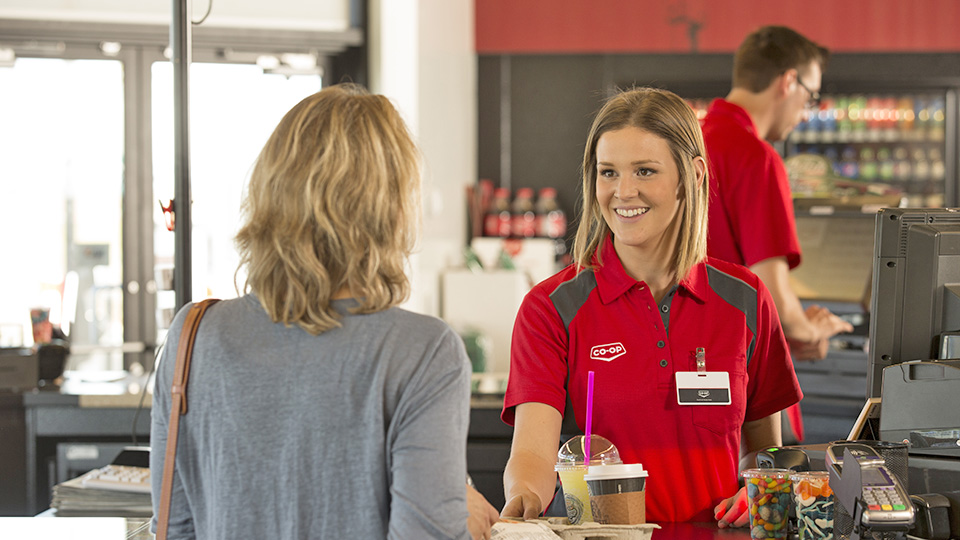 Food Store Courtesy Clerk
Saskatoon
Description:
Responsibilities:
To assist in maintaining high standards of customer relations and service.
To pack grocery orders efficiently, according to company expectations
To provide efficient and courteous car service as required.
Perform housekeeping duties, which include:
To clean up breakages and spills.
To keep checkout area free of paper and debris.
To clean shelves, bins and displays as needed.
To keep aisles free of debris, clean and orderly.
To return grocery carts to store and remove any damaged carts.
To assist in the efficient operation of the checkout by:
Replenishing checkout supplies as needed.
To obtain change for the cashiers as needed.
To verify prices on goods for cashiers.

To maintain a constant alert against the unauthorized removal of merchandise.
To be familiar with all goods and services provided in the unit.
To handle bottle returns as directed.
To improve product knowledge and salesmanship through the attendance and participation at training courses, as directed by the supervisor.
To come to work with a positive, professional, approach and attitude.
To be dependable for all scheduled shifts.
To perform closing procedures.
To operate and maintain equipment in a safe and responsible manner.

Qualifications:
Must be strongly service-oriented and motivated, and capable of assisting customers in a courteous and efficient manner.
Must by physically capable of completing the required duties.
Must be able to improve knowledge and ability by attending and participating in assigned training sessions.
Application Deadline:
January 31, 2019