SEASONAL HOME CENTRE CLERK 1 - CASH
Actions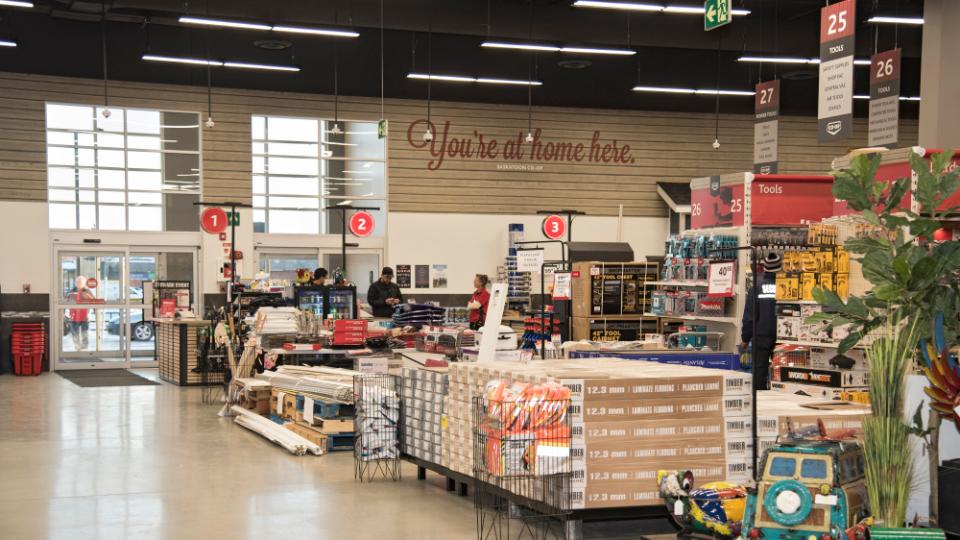 SEASONAL HOME CENTRE CLERK 1 - CASH
Greystone Home Centre
Description:
Saskatoon Co-op invites applications for the position of Part Time Seasonal Home Centre Clerk 1 (Cash) at our Greystone Home Centre, located in Saskatoon, SK.
Reporting to the Unit Manager, responsibilities for this position include the following:
1. To provide information, assistance and service to customers; this will promote the sale of merchandise and meet the needs and requirements of the customer.
2. To unpack, check, price and otherwise prepare merchandise for sale.
3. To perform general housekeeping duties, including dusting shelves and merchandise and keeping aisle free from litter and obstruction.
4. To perform carryout services for customers as requested.
5. To stock shelves, counters and display areas with merchandise as required.
6. To advise the manager of special or out-of-stock merchandise requested by customers.
7. To adjust minor complaints in accordance with general sales policy and to refer more serious complaints to the appropriate personnel.
8. To operate a cash register and prepare daily reconciliation as assigned.
9. To maintain a constant alert against the unauthorized removal of merchandise.
10. To perform other duties as assigned.


Requirements:

• Applicants must be strongly service-oriented and motivated, and capable of serving and assisting customers in a courteous and efficient manner.
• Applicants must be prepared to increase product knowledge and improve selling techniques through special courses, product clinics and training sessions.
• Applicants must possess sufficient experience of Hardware and Building materials to effectively operate in all areas of the department.
• Applicants must possess sufficient knowledge of Hardware and Building materials to effectively operate in all areas of the department.
• Must have the demonstrated ability to fulfill physical job requirements including: lifting and carrying of 25 - 50 lbs of force often.
• Applicants must be able to work morning, afternoon, evenings and weekends.
*a combination of relevant education and experience may be considered.

You may be required to undergo a background and substance test in accordance with Saskatoon Co-op policies.

Saskatoon Co-op offers a competitive salary, ongoing personal and professional development, and the opportunity to work with one of Saskatchewan's most successful brands.

Please submit a detailed resume in confidence on or before May 26, 2020.

Submit your resume to careers@saskatooncoop.ca. Please indicate position applied for in "Subject" line.
Senior Talent Acquisition Specialist,
The Saskatoon Co-operative Association Limited
201-503 Wellman Crescent
Saskatoon, Saskatchewan S7T 0J1
306.933.3810
SaskatoonCoop.ca
We thank all the candidates for their interest, however, only those selected to continue in the selection process will be contacted.
Saskatoon Co-op is here to serve our members with products and services that help build, feed and fuel individuals and communities. We are a different kind of business; being member-owned means that any profits are returned to our members and stay in the local economy. Saskatoon Co-op has over 1300 employees serving over 118,000 members in Saskatoon and surrounding communities through the provision of goods and services in the areas of grocery, liquor, pharmacy, petroleum and lubricants, home and building solutions, and agricultural supplies including fertilizer.
Application Deadline:
May 26, 2020